In-person events are not the same as they were. If you are hosting or attending in-person events for your business, listen in to hear small business consultant, Robin Walker, discuss:
How events have changed
How your business can benefit from events
How to choose which events are worth your time
How to make the most of an event before – during – and after you go
All it takes is a little pre-planning and strategy to maximize the events you attend!
Ways to connect with Robin and get support:
IMPACT Business Circle (+Mastermind) and the Pep Talk Podcast: Forming groups now for next quarter! https://www.womensbusinessworkshop.com/impact/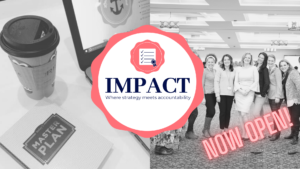 Set up a strategy session with Robin: https://www.womensbusinessworkshop.com/coaching/
Book Robin to speak to your group or audience on goal setting or how to attract more clients: https://www.womensbusinessworkshop.com/media
---
If you loved this episode and are feeling generous, would you mind leaving a review on iTunes or sharing with a business friend? (Select "Ratings and Reviews" and "Write a Review".) Thank you!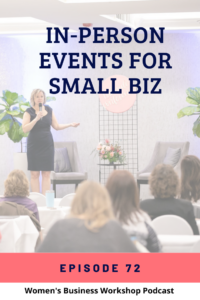 Podcast: Play in new window | Download
Subscribe: Google Podcasts | RSS