Overwhelm and lack of clarity in your business can stop you from the growth you are craving. The answer? STRATEGIC action.
This podcast has been a long time coming! I am in love with podcasts. With today's busy schedules, learning on the go is a blessing and a joy. As a former teacher, I am excited for the opportunity to teach and lead female business owners on their journey to financial abundance and family flexibility.
The goal for this podcast is to bring you training that helps fill the gaps in your business, and bring you some connection throughout your day.
[Series One: Lakeside Speakers] In this first series, I am bringing you inside business tips from the business wisdom of the Lakeside Conference speakers.
In Episode 1, I am sharing the path to my current business and why I created an event for my business.
I will also talk about how to use strategy in your business to find more clarity, more intentional action, and a faster path to growth.
Listen in to hear about the questions to ask yourself when planning strategically, and your first step to take to avoid rushing into new projects.
---
Join us in our facebook community where you can get support, planning help, and make some amazing new connections. Join us here.
If you loved this episode and are feeling generous, would you mind leaving a review on itunes? This is episode one and it would mean a lot to hear your voices cheering me on. Click here to leave that review. Select "Ratings and Reviews" and "Write a Review". Thank you!
Mentioned in this episode:
The Lakeside Conference: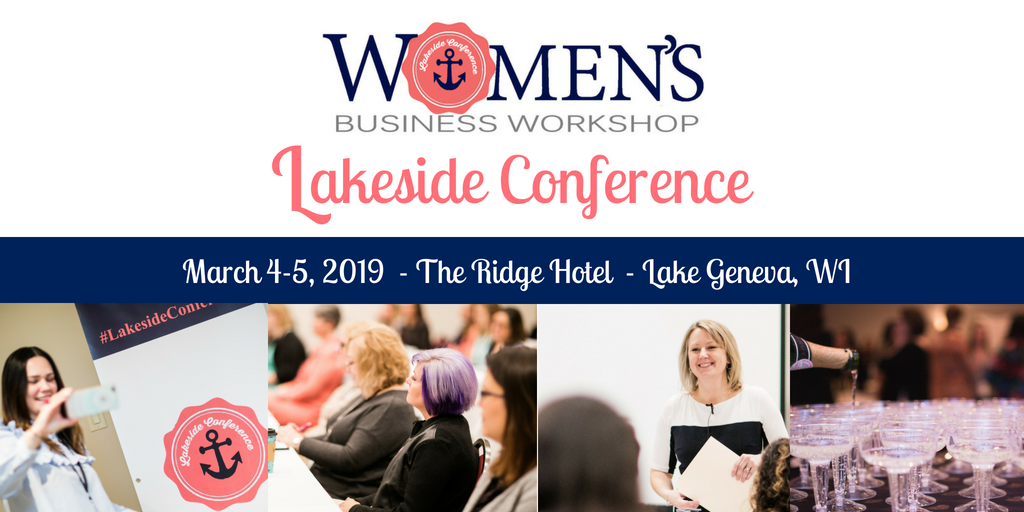 https://www.womensbusinessworkshop.com/lakesideconference
4 questions to ask yourself when planning (more details within the episode).
Is there an end goal for creating this?
How does this thing support one of my current paid offerings?
. Does it solve on of my client's problems or struggles?
. What is the point of this?
Your action step: Create a 'Someday' list. Put your new ideas here and let them breathe before you put them in action.
Podcast: Play in new window | Download
Subscribe: Google Podcasts | RSS