Robin Walker, business coach and speakers for female business owners, talks with Abby Herman of Write Solutions as we talk about creating content that converts in episode 22.
Mistakes business owners are making with their content.
How content has changed online and for in person businesses.
How far out should you plan your content.
Do you change your content across platforms?
Abby Herman is a content strategist and consultant for service-based business owners who want to gain visibility for their businesses with personalized content strategies and implementation. She specializes in idea generation and content strategy and delivery so her clients can keep on doing what they love in their businesses, making the marketing piece feel easy. She also creates courses to help newer business owners DIY their content marketing, because she knows from experience that there's nothing more frustrating than not knowing where to start.

Mentioned in this episode:
Your Action Step: Strategically survey your audience. Find out what they want. Choose a handful of ideal clients to survey and ask them a few quick and easy questions to answer.
Audience Survey Free Download: https://abbymherman.com/audience-survey/
Hear Robin on Abby's podcast, Stories in Small Business episode 18.
Find Abby here:
Ways to connect and get support from Robin:
IMPACT Business Circle (+Mastermind): Forming groups now for next quarter! https://www.womensbusinessworkshop.com/impact/
Set up a strategy session with Robin: https://www.womensbusinessworkshop.com/coaching/
Book Robin to speak to your group or audience: https://www.womensbusinessworkshop.com/media
Join the Podcast Club email list to get all the new episode freebies and downloads in your inbox!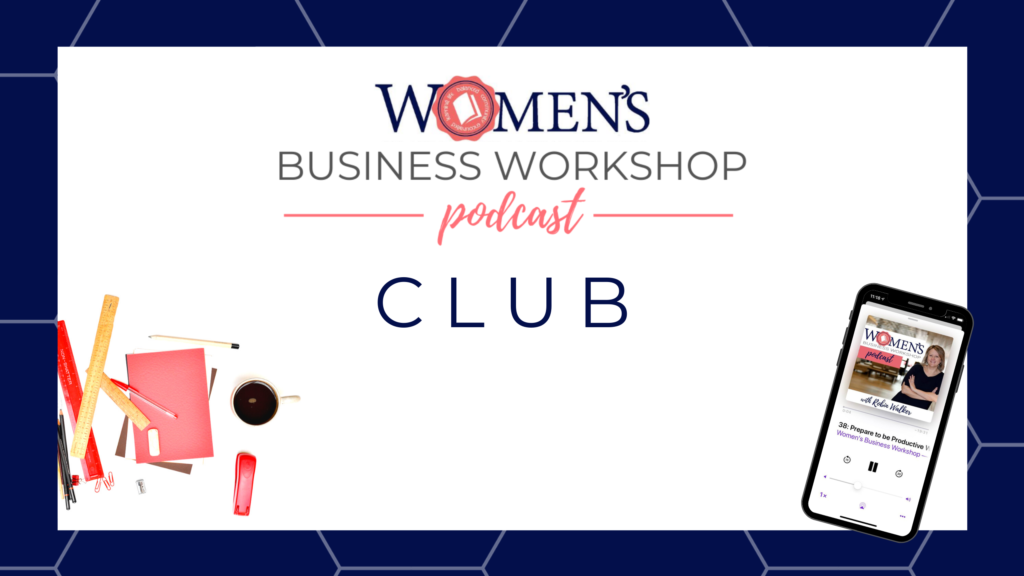 Podcast: Play in new window | Download
Subscribe: Google Podcasts | RSS