There are times when we need to rethink how we are serving our clients: redesign our service options and meet people where they are. Right now- people are online. Pretty much exclusively. Because of our unique circumstances in the spring of 2020, they are all in their homes and receiving help and services from online businesses.
In this episode, we are going to be talking about how to meet your clients' needs through a new online offer.
Even if you have online offers, it is prudent to take a fresh look at them and see how you can best serve right now. If you don't have an online offer or are looking to take an in-person business and offer it online, this is a great episode to work through some new ideas.

If you aren't sure where to begin, or want some structured time to work through the steps, join us on a free workshop, Design Your Next Online Offer, on April 14 at 1:00 pm CST. The workshop includes a free download of 30 different ways to serve your customers online.
If you missed the live call, you can still register and get the downloads and the replay.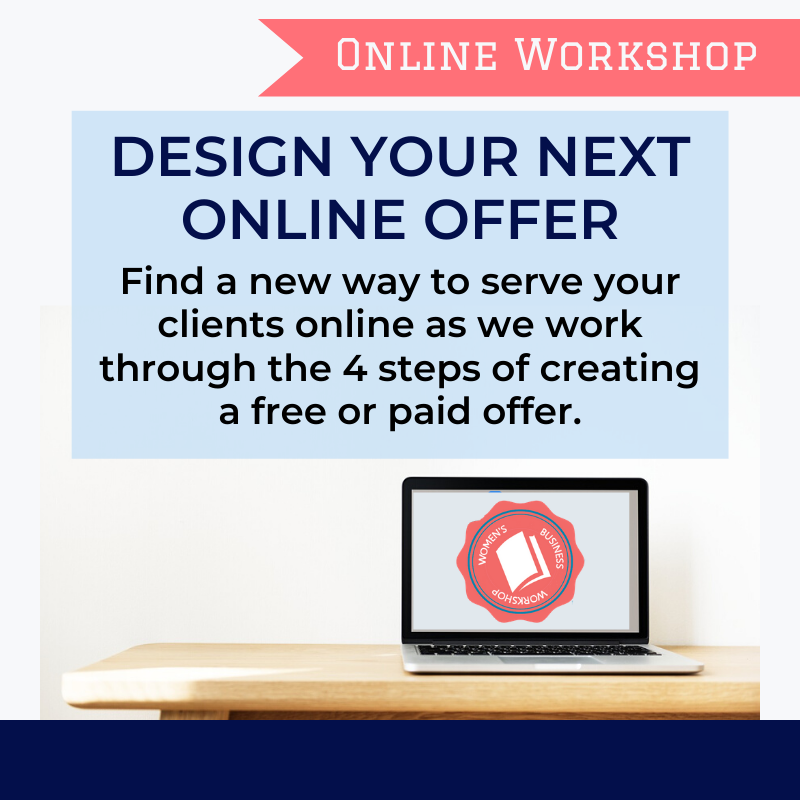 ---
If you loved this episode and are feeling generous, would you mind leaving a review on iTunes or sharing with a business friend? (Select "Ratings and Reviews" and "Write a Review".) Thank you!
---
Mentioned in this episode:
Join our private facebook group! https://www.facebook.com/groups/womensbusinessworkshop.com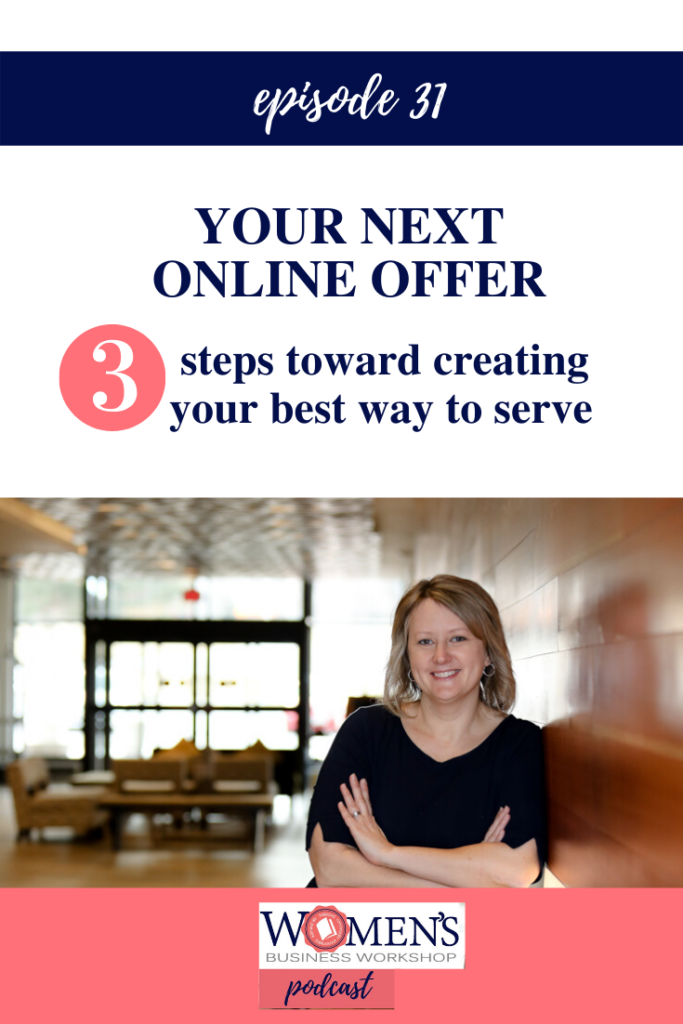 Podcast: Play in new window | Download
Subscribe: Google Podcasts | RSS