We can learn a lot from the stories small businesses have to share from the last year. What helped some businesses make it through and come out stronger on the other side? What changes will they continue into the future?
Robin Walker, small business consultant, talks with Elyse Bullard, a photographer from Walworth County, in SE Wisconsin, about the evolution of her business over the last year. Photography is an in-person industry that came to a hault in 2020. Elyse had to get creative, pivot her offers, and set up new ways of serving her customers. Ultimately, she came out with a stronger, thriving business.
---
Join us for a free workshop: Catch the replay!
>> Attract More Customers This Summer <<
More details and registration here.
---
What did Elyse have to change?
Elyse is usually busy throughout the wedding season with photography bookings. In early 2020, she attended (and photographed) the Plan Your Year Workshop held by Robin. At that event, she planned her business year for 20 weddings. Luckily for her, this left room in her calendar for fall 2020. When weddings began to cancel due to the pandemic, she had room to reschedule them for later in the year. Planning ahead gave her calendar intention and in the end, was a saving grace.
Elyse also specializes in equine photography. She is experienced in the skilled art of photographing horses with their owners. Her family fostered (and later adopted) a unique pandemic pet- a miniature horse! This horse has become the star of her new minisessions, as a whimsical unicorn. Who could have predicted that?
What will Elyse continue into 2021?
Elyse has found an appreciation for the inclusion of mini photography sessions in her business model. They are short sessions, stacked one after another, on designated days. Young children (and teens probably too) respond better to shorter, less pressured sessions, and Elyse can maximize her time by stacking appointments in one location.
Another business pivot for Elyse was moving from in person consultations to virtual. As much as we are all zoomed out, there is a benefit to virtual meetings. Holding most of these appointments virtually, makes finding a meeting time easier for both parties, eliminates travel time, and as a result, requires less outside childcare. Moving forward, these will have a place in her business when appropriate.
Looking for a photographer in the SE Wisconsin area?
Connect with Elyse Bullard:
Website: https://www.elysebullardphotography.com/ facebook: https://www.facebook.com/elysebullardphotography
Headshot Minisessions available July 10, 2021 in Walworth County, WI. Contact Elyse for more information. info@elysebullardphotography
Mentioned in this episode:
https://womensbusinessworkshop.lpages.co/summerworkshop/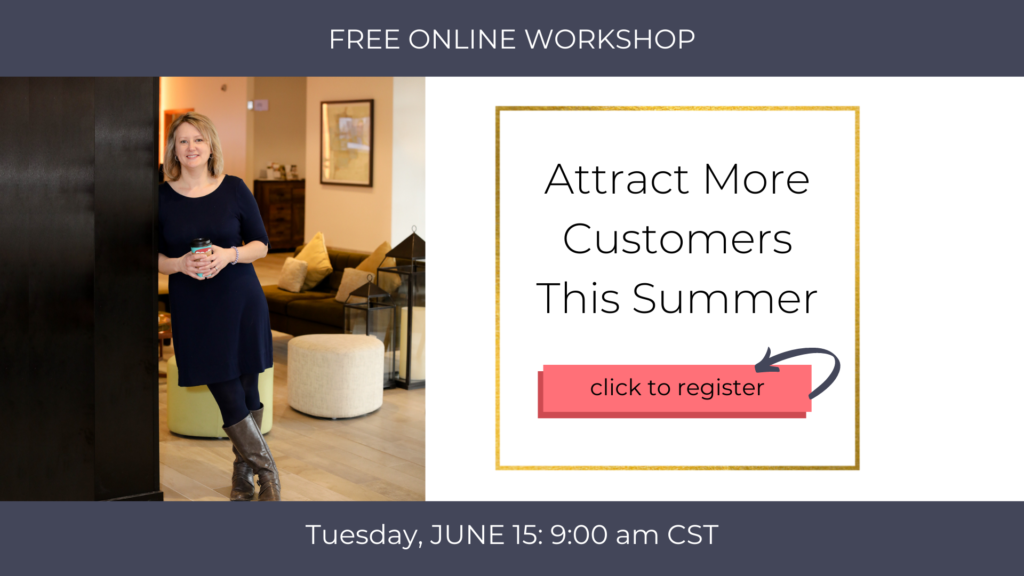 ---
Ways to connect and get support:
IMPACT Business Circle (+Mastermind): Forming groups now for next quarter! https://www.womensbusinessworkshop.com/impact/
Set up a strategy session with Robin: https://www.womensbusinessworkshop.com/coaching/
Book Robin to speak to your group or audience on goal setting or how to attract more clients: https://www.womensbusinessworkshop.com/media
---
Are you a business owner in the SE Wisconsin or Northern IL area? Want to share your small business story? Apply to be on the podcast here: https://forms.gle/etY9LZfNa2xt2UgN9
If you loved this episode and are feeling generous, would you mind leaving a review on iTunes or sharing with a business friend? (Select "Ratings and Reviews" and "Write a Review".) Thank you!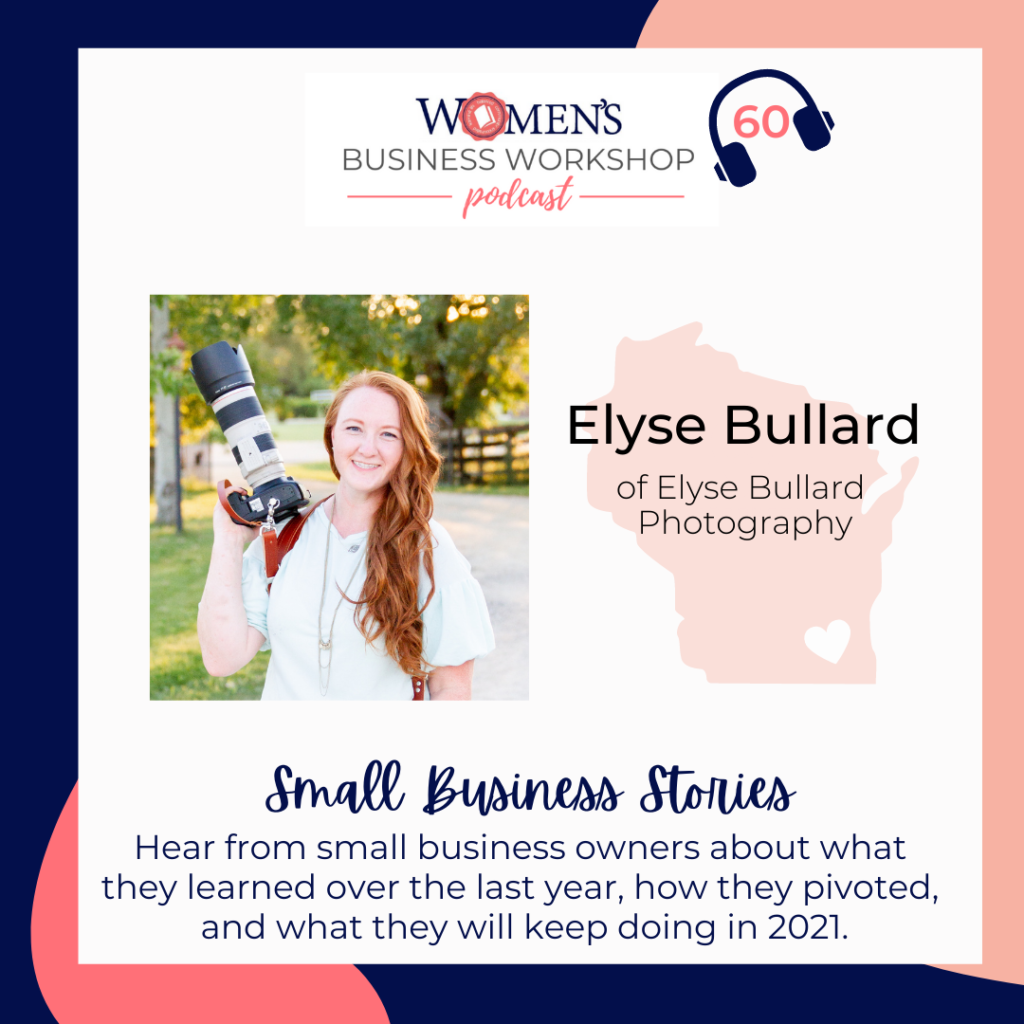 Podcast: Play in new window | Download
Subscribe: Google Podcasts | RSS