We can learn a lot from the stories small businesses have to share from the last year. What helped some businesses make it through and come out stronger on the other side? What changes will they continue into the future?
Robin Walker, small business consultant, talks with Stacey Syverson, a boutique owner in Walworth County, in SE Wisconsin, about the evolution of her business, the Cashmere Compass, over the last year. Her shop had to close due to the pandemic in 2020. Stacey used the time strategically, got creative with serving her customers, and ultimately came out with a stronger, bigger storefront.
---
Join us for a free workshop: catch the replay!
>> Attract More Customers This Summer <<
More details and registration here.
---
What happened during the shutdown that made Stacey's business stronger:
Because customers could not come into the store, Stacey shopped 'with' them through phone calls and virtual platforms. She got to know her customers on a deeper level through this personal shopping experience. Her customers received more personal attention and knew that she wasn't just some elusive owner, but someone that cared about their needs and comfort in their home.
Stacey also started sharing more personal content during the shutdown. It helped her connect to her customers and contributed to the small town feel of her shop.
What got the Cashmere Compass through the the last year?
Stacey credits the support of her local business owner tribe to helping her get through the shut down. The local business owners stuck together and collaborated on offers and events. Additionally, her customers blew her away with their support and purchases throughout the pandemic.
The loyalty of her clients and people willing to shop small over big box stores, helped her to have a profitable summer in 2020, which ultimately helped her expand to a larger shop, conveniently right next door to her old space. Her sales and gut instinct told her this opportunity hit her at the right time to take the leap and grow her business.
Listen in for more insights into how Stacey decided it was the right time to grow, and how to stand out in your industry.
Looking for gifts, home goods, or design services in the SE Wisconsin area?
Connect with the Cashmere Compass:
On Facebook and IG @ Cashmere Compass
Website: Home | thecashmerecompass
Shop address: 547 Kenosha St, Walworth WI
Mentioned in this episode:
https://womensbusinessworkshop.lpages.co/summerworkshop/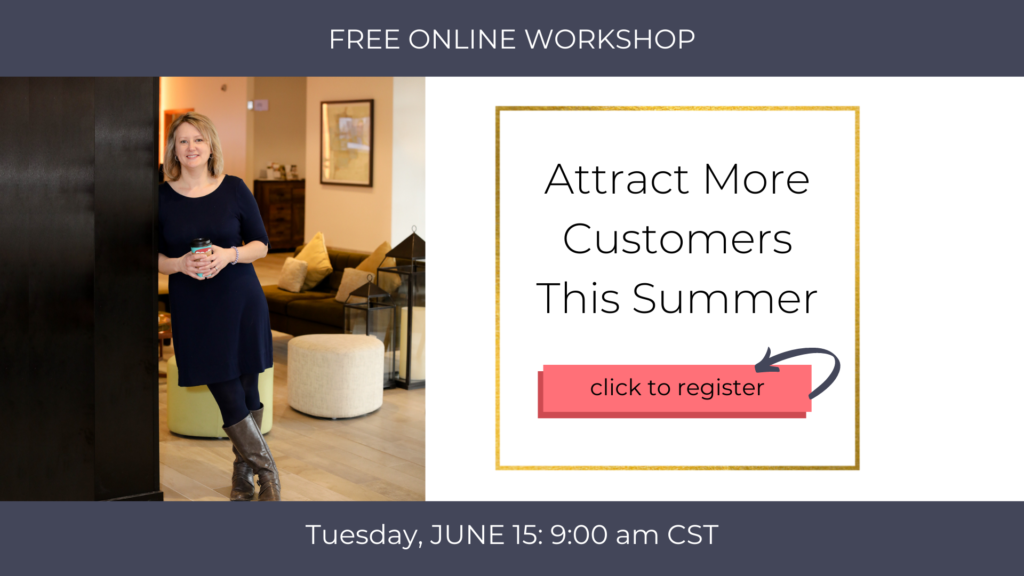 ---
Ways to connect and get support:
IMPACT Business Circle (+Mastermind): Forming groups now for next quarter! https://www.womensbusinessworkshop.com/impact/
Set up a strategy session with Robin: https://www.womensbusinessworkshop.com/coaching/
Book Robin to speak to your group or audience on goal setting or how to attract more clients: https://www.womensbusinessworkshop.com/media
---
Are you a business owner in the SE Wisconsin or Northern IL area? Want to share your small business story? Apply to be on the podcast here: https://forms.gle/etY9LZfNa2xt2UgN9
If you loved this episode and are feeling generous, would you mind leaving a review on iTunes or sharing with a business friend? (Select "Ratings and Reviews" and "Write a Review".) Thank you!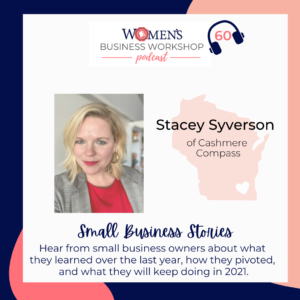 Podcast: Play in new window | Download
Subscribe: Google Podcasts | RSS