It is important to get in front of new audiences positioned as an expert, in order to broaden your reach and impact new clients.
Robin Walker, business coach, speaker, and IMPACT Mastermind host is talking about why you aren't getting those media opportunities that you having been hoping for, like podcast interviews, speaking engagements, or featured articles.
We all want those impressive logos on our website showing where we have been featured, we want to be a leader in our field, but most importantly, we want the chance to make an impact with new groups of people.
Yet many of you don't pitch for the big opportunities as often as you could. What is holding you back?
'I just don't have the time.' I don't know where to start.' I don't have the right connections.'
Sound familiar? There may actually be some other reasons too.
While coaching on this issue, I have noticed 4 reasons that business owners aren't getting the exposure or visibility they are hoping for.
This month we are focusing on visibility with a 3 part series on getting more opportunities to be seen as an expert by new audiences. Today we cover what has been holding you back. In episodes 36 & 37 we will cover your website and what small businesses can put in place to be ready for big media opportunities, and I will also be sharing some press success stories from members of my Impact mastermind group. Subscribe now if you haven't so you don't miss those.
You can also sign up for the Podcast Club email, and get notified when these new episodes come out. You will also receive any new freebie or download we offer on the podcast.
Grab the Press/ Media Page Checklist download here. (http://eepurl.com/dHqrMP)

---
If you loved this episode and are feeling generous, would you mind leaving a review on iTunes or sharing with a business friend? (Select "Ratings and Reviews" and "Write a Review".) Thank you!
---
Mentioned in this episode:
The Impact Accountability Group combines strategic planning, goal setting, and the accountability of a small mastermind group to help female business owners meet their bold goals and move their businesses forward.
Check out the monthly membership options here.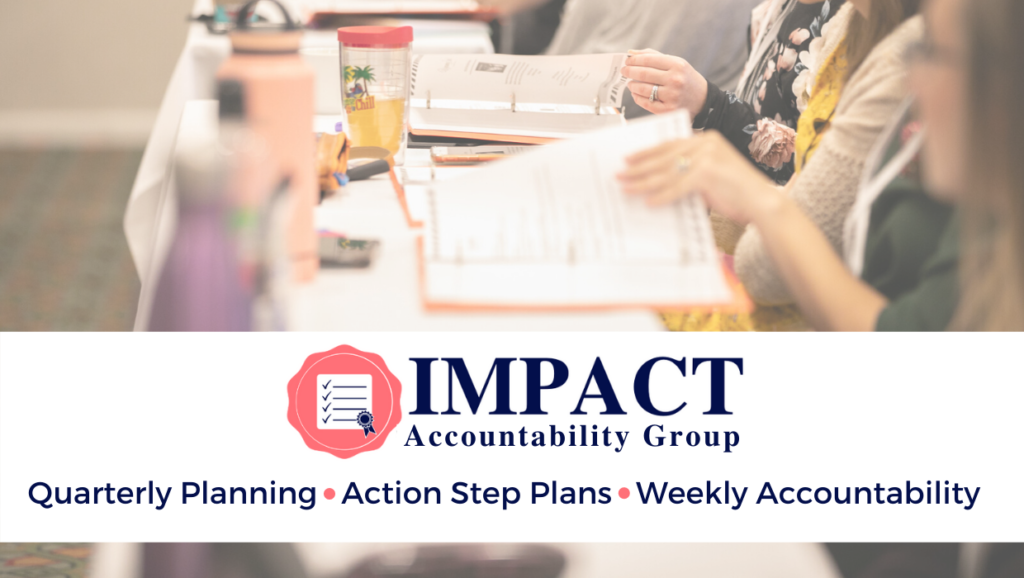 Podcast: Play in new window | Download
Subscribe: Google Podcasts | RSS