Robin Walker, business coach, speaker, and IMPACT Mastermind host is giving 4 things to ask yourself when questioning if it is time to adjust your plan.
There are times that we need to change course, niche down, or tweak our strategy. Yes- I said it. Sometimes you need to change your plan, pivot, or niche.
The big question is how do you know when to change and when to stay the course?
Listen in to episode 34 to hear 4 things to consider if this is the right time and 4 action steps you can take once you decide to change course.
Christine Varnum will be joining us later in the episode to give a real world example of pivoting and niching a target market. Christine is a life coach that works with adults and teens alike to help them gain clarity and confidence and take back control in their life.
---
If you loved this episode and are feeling generous, would you mind leaving a review on iTunes or sharing with a business friend? (Select "Ratings and Reviews" and "Write a Review".) Thank you!
---
Mentioned in this episode:
The Impact Accountability Group combines strategic planning, goal setting, and the accountability of a small mastermind group to help female business owners meet their bold goals and move their businesses forward.
Check out the monthly membership options here.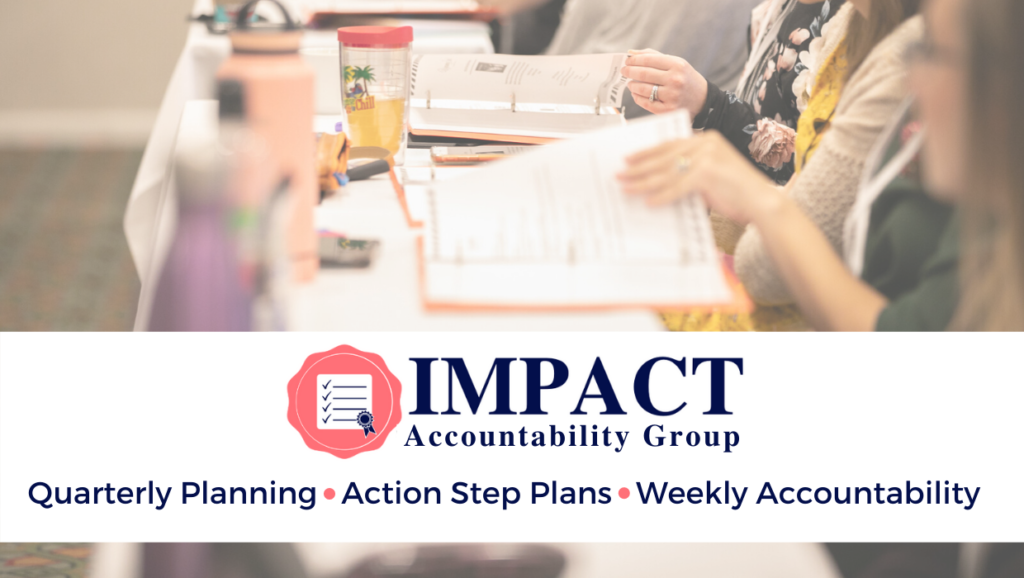 Find Christine:
Website: www.comforthealimgma.com
Episode 33: The dirty truth about your to-do list: Listen Here
Episode 27: Get out of your own way with a mindset shift: Listen Here
Join the Podcast Club email list and get all the new episode freebies and downloads in your inbox!
Podcast: Play in new window | Download
Subscribe: Google Podcasts | RSS