When things are busy, crazy, or unpredictable in life or business, do you resort to winging it? Or when things feel overwhelming or you have too much on your plate, do you end up not doing anything out of decision fatigue?
In this episode, Robin Walker, business coach, speaker, and IMPACT Mastermind host gives 3 different planning strategies to use in order to set yourself up for success when you do get time or energy to work.
Spending a little time proactively, makes the times you show up more productive.
I was feeling like I was always working but never working (at the same time). I set out to do a time audit and see where my time was being spent. Most of us have done this multiple times throughout out business journey. When life circumstances change (aka a global pandemic) it is always good to try one again.
When is the last time you took an honest look at where your focus is throughout the day?
This audit led me to adjusting how I plan my week. I started scheduling the down time and what specifically I would be working on. It is time to put the mundane, routine, and reoccurring tasks onto your weekly schedule. Don't assume you will find time to do them. Make them a priority. When you don't have your usual time or energy to work, you need to be intentional about the time you do sit down and work.
You can hear more about pre-planning your week for success in this episode. Let me know what strategy fits you best!
This month we are focusing on motivation in our facebook group, podcast episodes, and the monthly content for the IMPACT Business Circle. Need some? Check out below!
Women's Business Workshop facebook group: https://www.facebook.com/groups/WomensBusinessWorkshop
Podcast Club Email Downloads: http://eepurl.com/dHqrMP
IMPACT Business Circle (+Mastermind): https://www.womensbusinessworkshop.com/impact/
Episode 15: Avoiding Productive Procrastination: https://www.womensbusinessworkshop.com/ep15/
Set up a strategy session with Robin: https://www.womensbusinessworkshop.com/coaching/
Book Robin to speak to your group or audience: https://www.womensbusinessworkshop.com/media
---
If you loved this episode and are feeling generous, would you mind leaving a review on iTunes or sharing with a business friend? (Select "Ratings and Reviews" and "Write a Review".) Thank you!
---
Mentioned in this episode:
The Impact Accountability Group combines strategic planning, goal setting, and the accountability of a small mastermind group to help female business owners meet their bold goals and move their businesses forward.
Check out the monthly membership options here.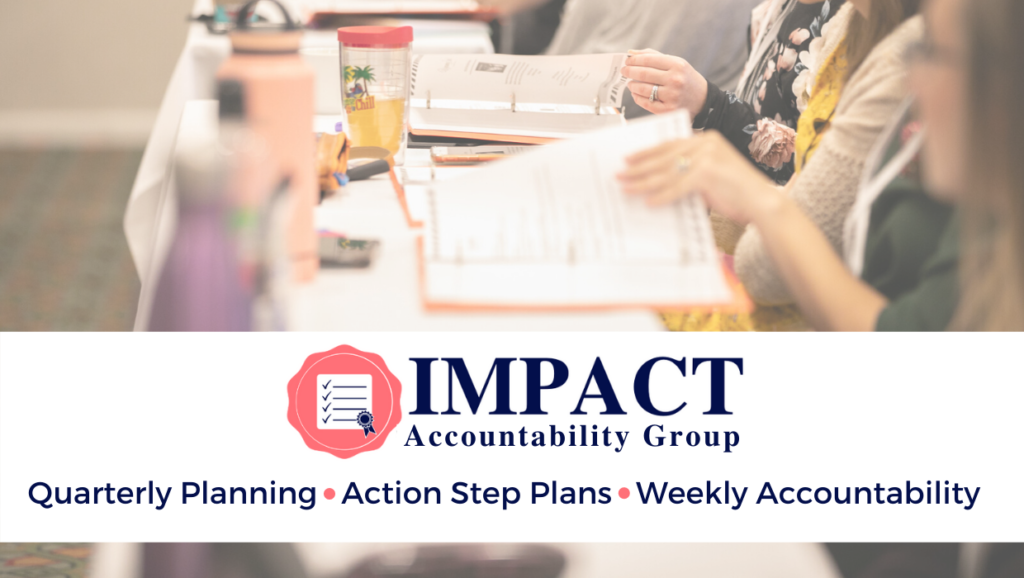 Podcast: Play in new window | Download
Subscribe: Google Podcasts | RSS