In this episode we discuss how to attract new clients with your brand messaging and copy on your website and social media channels.
How much of your personality should be in your branding?
What is the main goal of your copy website and your home page?
Is it ok to DIY your branding and website?
When do you need to hire this service?
What goes into determining the colors for your brand.
Lindsey Johnson is an entrepreneur, wordsmith, encourager, Lake Superior girl, and wife & mama of 4. Female business owners hire Lindsey to help them form their foundational marketing messages, amplify their brand voice, and write compelling copy that clearly communicates who they are, who they serve, their offers, values, and the transformation clients receive — so they can be confident that their messaging will do the legwork of attracting and converting their audience into clients for them.
Lindsey will be speaking at the 2020 Lakeside Conference and participating in the Attract More Clients Expert Panel. Upgrade to a VIP ticket and get the opportunity to have a 1:1 consultation or brand/copy audit with Lindsey.
Mentioned in this episode:
Join us this year at the Lakeside Conference!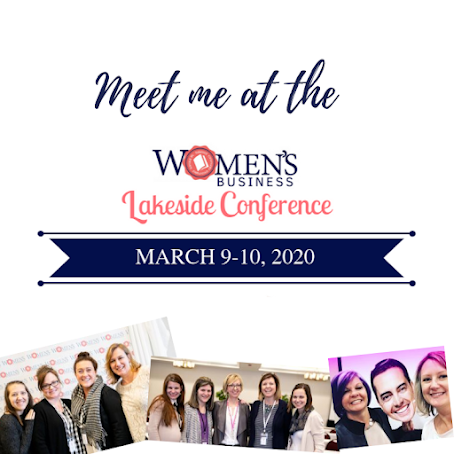 Episode 20: Attracting New Clients Through Public Speaking
Episode 21: Attracting New Clients Through In Person Events
Find Lindsey:
Website: https://www.verityandco.com/
Instagram: https://instagram.com/verityandco
Join us in our facebook community where you can get support, planning help, and make amazing new connections. Join us here.
If you loved this episode and are feeling generous, would you mind leaving a review on iTunes or sharing with a business friend or fellow entrepreneur? (Select "Ratings and Reviews" and "Write a Review".) Thank you!
Podcast: Play in new window | Download
Subscribe: Android | Google Podcasts | RSS