In Episode 28, I am talking about how bold action can make big movements in your business. If you have big dreams, that requires some big action on your part. Listen in to hear about how to choose which bold actions will set you on the right path, and which are just a diversion from doing the work you need to be doing.
What smart bold action is not: making decisions on a whim, being rash, making big moves that won't lead you to your goals, or closer to your strategic plan's finish line.
Bold moves involve taking uncomfortable steps in your plan, setting limiting beliefs aside, investing, looking higher up on the 'achievement scale', or connecting with influencers and people in positions to make a big impact on your business.
See below for a list of ways you can take some bold action today.
---
If you loved this episode and are feeling generous, would you mind leaving a review on iTunes or sharing with a business friend? (Select "Ratings and Reviews" and "Write a Review".) Thank you!
---
Mentioned in this episode:
Missed the Lakeside Conference? Grab the 2021 replays here for only $27.
The Choice to Show Up by Mark Freier
Ways to Take Bold Action in Your Business Today (yes, today)
Go to a new networking event- in a new area
Go up and meet the promoter or organizer of an event
Make the call you have been putting off
Follow up with interested leads
Make an invitation to work together
Ask for full price
Ask for the referral
Apply to speak, submit content, guest blog, podcast guest
Hit Reply
Hit Send
Hit Publish
Book the venue
Make an invitation
Meet in-person
Say no to something that is no longer serving you
Invest in coaching, and event, software
When you take your bold action, share with us in the facebook group or send me a message. I would love to hear about it.
Then give it some time and space to do its thing. Results may come down the line. This may be a stepping stone for another bold action, that will give you a big result. Keep stepping out in faith and dreaming those big dreams.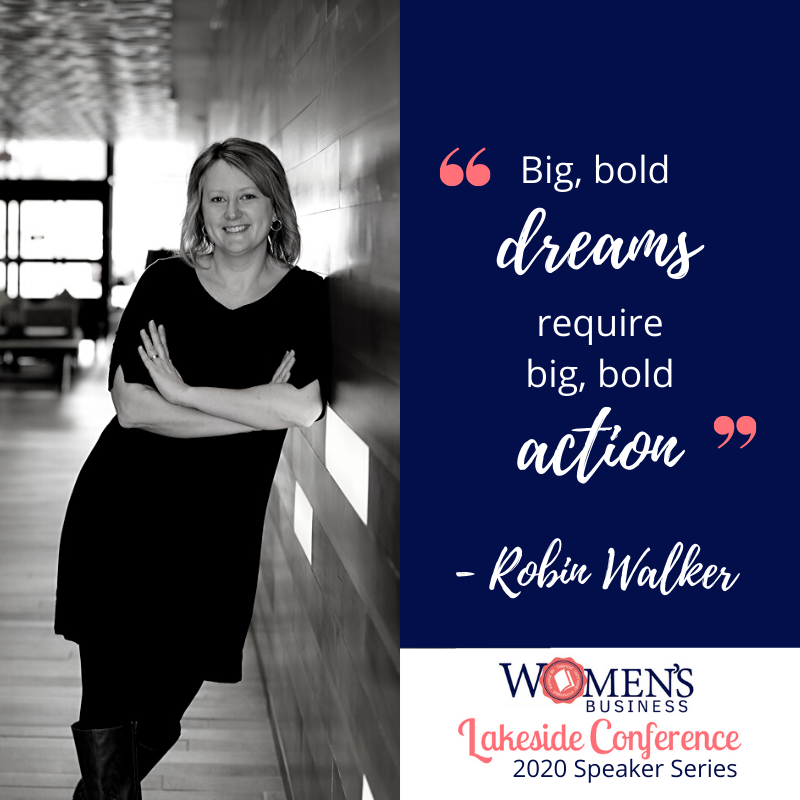 Podcast: Play in new window | Download
Subscribe: Google Podcasts | RSS