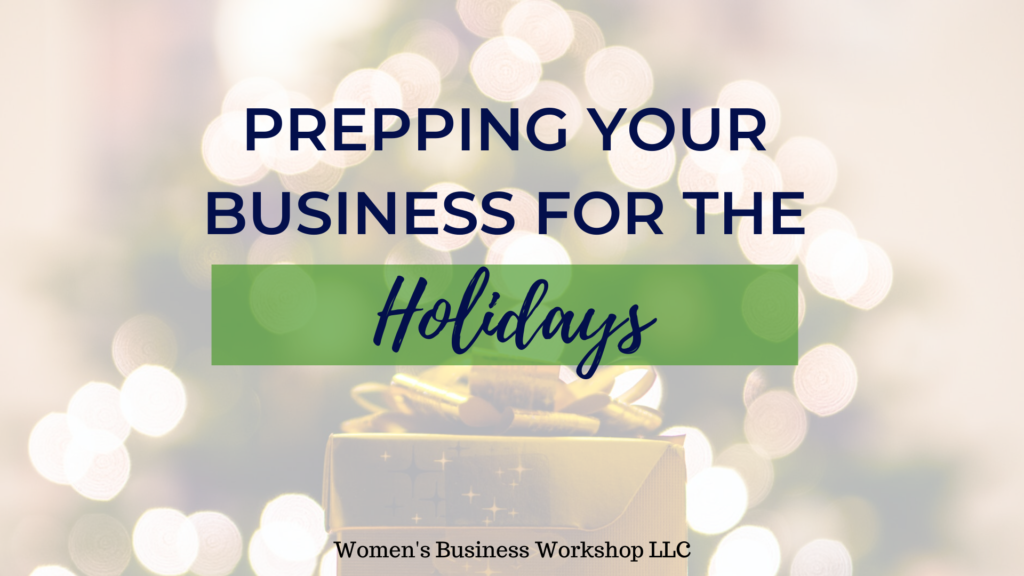 Every year we swear we are going to take more time off from our businesses over the holidays and really RELAX.
Every year we also scramble to put together a holiday promotion, jam all of the client work and product creation into the last minute, and try to watch one whole holiday movie without checking our email.
What can we do instead?
==> Plan. I will say it every time. Take time to plan and implement. (If you don't know where to begin, grab this digital checklist that will walk you through each step.)
1. Decide When You Want to Take Time Off.
Before doing anything else, look at your work and family calendars and decide what days (over the entire holiday season) that you want to take off. Holiday breakfast at school? Chopping down the tree? Shopping with your mom? Blackout the days/times you want to fully immerse yourself and stay out of your business.
Remember why you wanted to have your own business in the first place.



If it was to spend more time with your family or to be less stressed- then make sure you are making this a priority.
---
2. Brainstorm a List of All of the Things You Need to Have Done Before Checking Out
Notice I said NEED, not WANT. Limit this list the things that, if not completed, your business would suffer.
Check your workflows, check your calendar, check in with your customers.
What needs to be done for you to let go for a bit? (Not sure? There is a checklist for that!)
---
3. Decide Who or What Will Be Completing These Tasks.
Notice I said 'What'. Automate these tasks. Find free software. Upgrade your current programs.
Or if you can, hire someone to maintain these tasks. Add a task for your VA and give her/him a holiday bonus.
If it is you completing these tasks, schedule time to implement. Don't just make the list and wait until the last minute to cram it all in. Find accountability to complete your tasks.
Make this a stress less, BEST holiday with your loved ones. Do the planning. Do the implementing. And if you need help, it is here.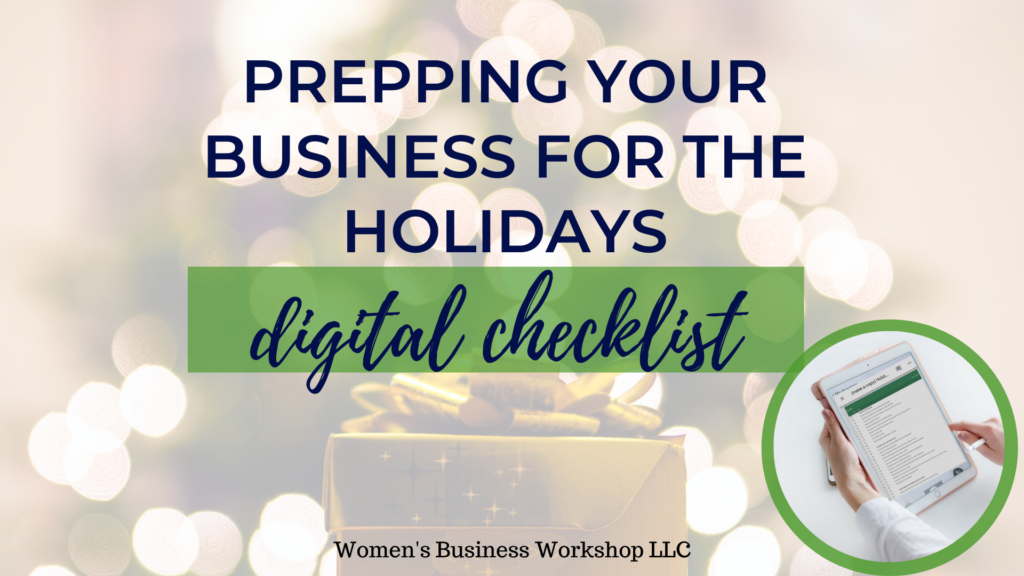 Need a holiday promotion? Get a planning guide and tons of ideas for your next strategic offer. Holiday Posts and Promos