In Episode 23, I am talking about that goal you are contemplating for 2020. Is it strategic? Is it what your business really needs right now? Do you know how you are going to achieve it?
Listen in to hear the first 3 steps of my goal setting framework, that can help you set a better new year's goal, and what you may have been doing wrong in the past to prevent yourself from achieving your goals.
This year, make your goal stick and plan intentional activity that will help you get to the finish line. It takes more than will and a pretty inspirational graphic. Grab a notebook and join me as we walk through strategically planning your business goals for 2020.
If you tend to plan better with strategic guidance and coaching, follow along worksheets, and the opportunity to share ideas with a group, register for the PLAN YOUR YEAR group intensive this January.
Save on registration and only pay $79 when you use code: Podcast2020 (expires 1/3/20).
https://womensbusinessworkshop.lpages.co/holiday-special-plan-your-year/

---
If you loved this episode and are feeling generous, would you mind leaving a review on iTunes or sharing with a business friend? (Select "Ratings and Reviews" and "Write a Review".) Thank you!
---
Mentioned in this episode:
Stay accountable this year with the IMPACT Membership Circle. In this supportive and knowledgeable group of business women, we do goal setting training each quarter, meet with a small group twice a month, and monthly co-working calls to keep you focused. The priceless camaraderie and professional masterminding is hard to find. Join us! https://www.womensbusinessworkshop.com/impact/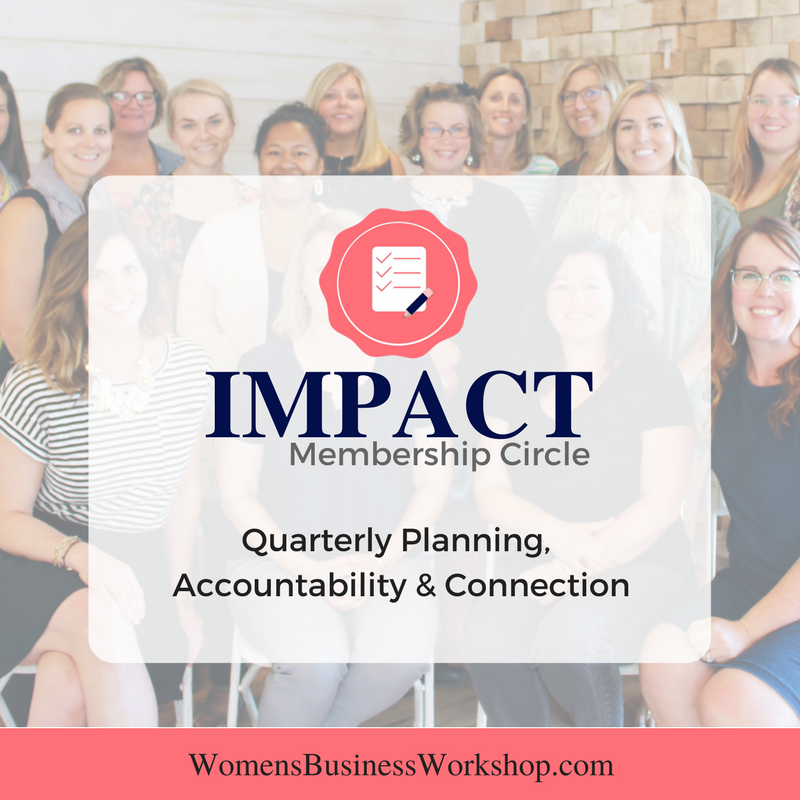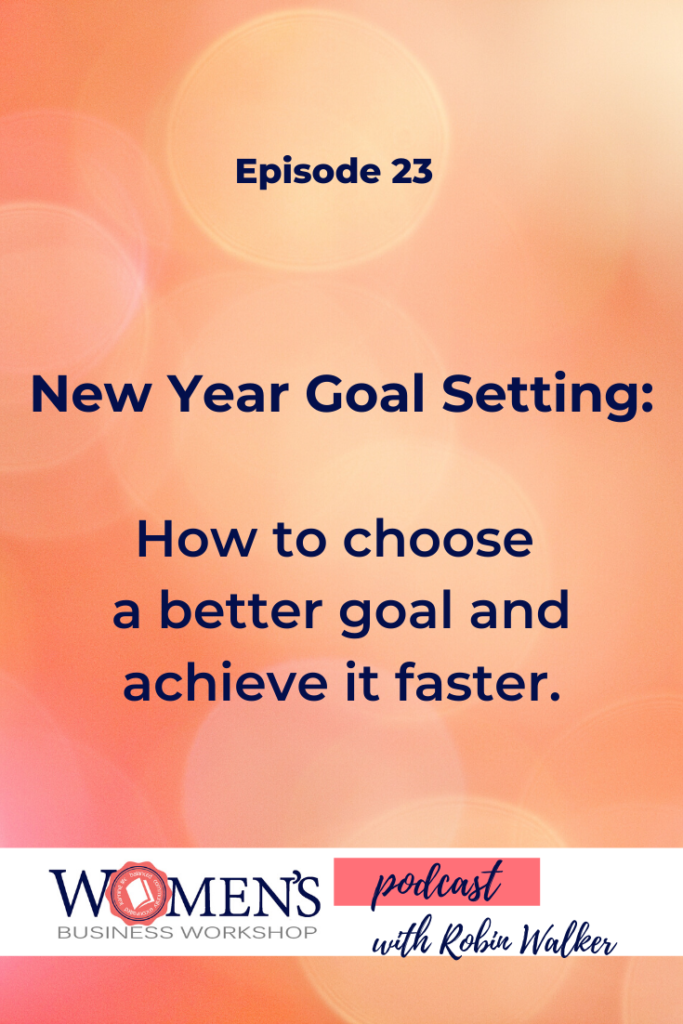 Podcast: Play in new window | Download
Subscribe: Google Podcasts | RSS