It is that time of year again. The time of year that is full of promise and a fresh start. As business owners, we know the importance of setting goals.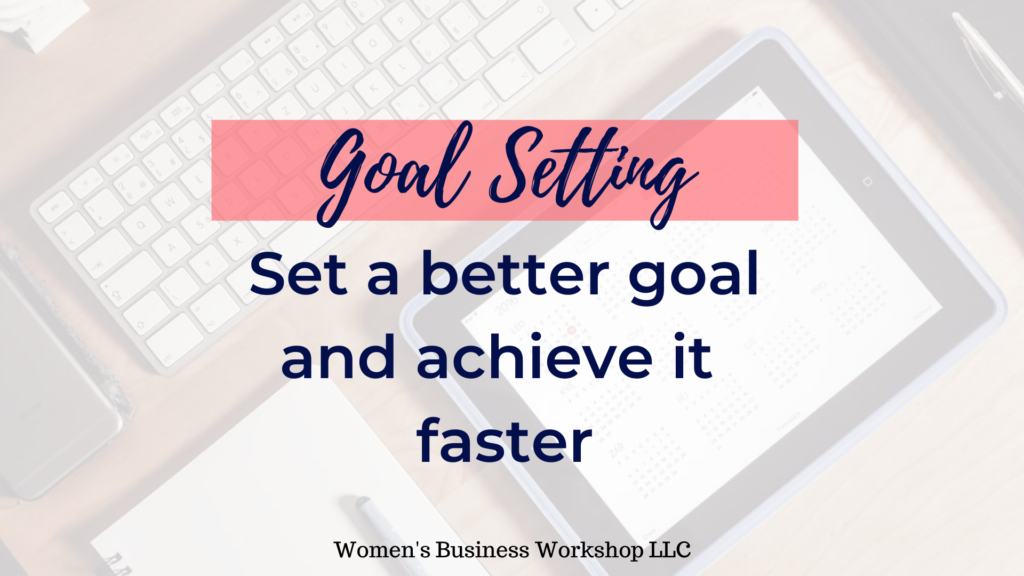 Do you set really big goals for the upcoming year, maybe in December, maybe you wait until January? You can envision big things for your business. It feels big, but feels within reach due to the promise and inspiration of a new year.
Then you maybe map some things out, jot down notes on your new planner …but maybe around March or April you are back to being buried in client work or product production that you forget about your big plans. When you sit down to plan your social media for the week or maybe a month, you can't really remember what the big plan was and you plan for in the moment. Not strategically planning a runway for what is coming up next. Let me be the one to tell you- we can tell when messaging and content is being winged and thrown together at the last minute.

If you are wanting to grow your business into a more professional, consistent revenue generating system, it is going to take some substantial planning ahead.
Don't leave me yet- that may sound overwhelming to some of you. It does not have to be. We are going to walk through some of the steps to my planning framework so you can see where you may have been missing a step. I have a special offer for you at the end that will help you even more, so stay tuned.

Before being a business owner, I was a fifth grade teacher, back in the late 90's. If you lived with a teacher at any time, you know they are the ultimate planners. Have you ever seen the old school yearly planners teachers have? They were huge and covered an entire year.

As a teacher, you needed to reach a certain milestone or end point in curriculum by the end of the school. We started at the end. Here is the finish line, how are we going to get there? Then we go back and space out the lessons, and milestone markers throughout each quarter so we finish on time. But of course, things happen- snow days, unexpected assemblies, teachable moments, and before you know it, we were off track. But as soon as I turned the page, I could see my milestone lesson of where I needed to be so I could adjust my plans to course correct.

This is what is missing when business owners plan their year. Can you even imagine if your child came home from fifth grade and said- we are skipping math the rest of the semester because the teacher decided to switch and do archery, because she watched a webinar about it and it sounded more exciting than her original plan. Uh no. But business owners do that all the time. You set an intention for the year, but along the way get distracted and pivot way too many times.

So let's talk about your year and how you can set those milestones to keep yourself on track.
Setting the big dream – This is the part most of us are familiar with: double my revenue, hire an employee, Write a book, etc. The step that is missing is determining if this is what you or your business actually needs right now. Decide what your ultimate goal is. For example, let's say your goal is to double your revenue. If you already have a full roster of clients and are overwhelmed with the work that entails, there is a missing piece before the increase in revenue can happen. The in-between goal may involve automating or optimizing your systems, or hiring help. You may need to clear the space to allow more growth to happen.
There is nothing wrong with the goal of doubling revenue, but something else needs to happen first to help you achieve it faster.

Make your goal specific. You can start with an overall idea (increasing visibility), but then narrow that down to a more specific goal like – get in front of at least one new audience a month, or book 6 new visibility opportunities. This makes it measurable and easier to plan around. As your business coach, would I be able to tell if you achieved this goal or not by looking into your records?
Something I see derail many women in business is having too many goals. That may sound counter intuitive, but it's true. Focusing on one main goal gives you focus and intention for your business activities. Most of us are so busy it is difficult to remember one yearly goal, let alone five. The good news? Once you complete that one goal, you can move onto another one. With one goal, you focus that limited time working ON your business on something that can actually move you toward your dream, versus task switching among many different things, but never actually finishing them.
Making progress keeps you motivated and keeps you from giving up.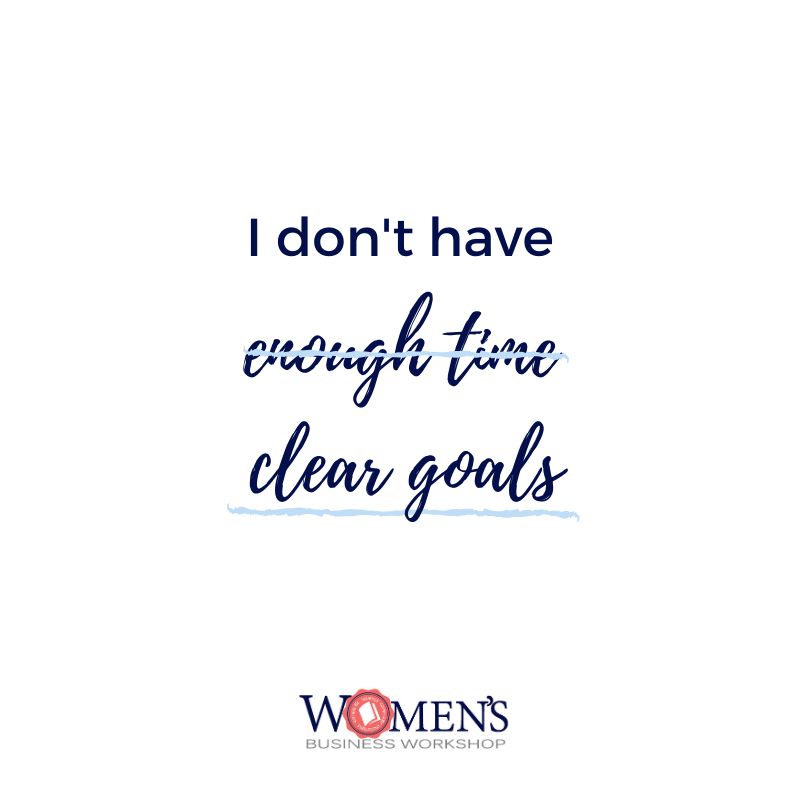 Create space and time to plan – Once you choose your goal, you need to set aside time and space to plan. Put it on your calendar. In January is fine. In February is fine. As long as you are committing the time to plan. Pick an actual date and place. I love to get out of the office to do this. Fresh surroundings, fresh perspective.
If you need the accountability, find another business peer that will meet you and work on their plan at the same time.

Planning your year- Once you are ready to plan, the first step is breaking down into mini goals and projects.
I often quote John Acuff, the author of Finish. He ran a study on goal setting and the people with smaller goals were 63% more successful. You may be saying, well obviously, they were smaller goals. But be honest with yourself- how often do you not really get past day two or three with a new goal? Any small progress is better than none.

Take your large goal and break it down. For example, if you are trying to get six new visibility opportunities, first ask yourself, what would happen if this came true today? If six people said, 'We want you to speak to our group. Send your headshot, bio, topic, outline, and promo materials to us today.' DO you have that ready to go?
Before setting out to complete your goal, ask yourself what foundational pieces need to be in place first. You want to double your product sales? Do you have the inventory to do that? The income to purchase double the supplies? The time to make double the products? Maybe you have some systems that need to be put in place first, or you need to train a new hire before more activity is coming in.

Determine those foundational pieces and set them as mini goals to complete first.

After those pieces are in place, you can determine how you will achieve the goal itself. Do a brain dump to determine all the activity you may need to do to reach that finish line.

For the visibility example, research audiences similar to yours, where else are they hanging out? What podcasts do they listen to? What events do they attend? You may need to start building relationships with other leaders in your community, or attend events you want to one day speak at.

After you have a solid list of activities and smaller projects, map these out on your calendar as milestone markers, like the example I gave for teaching earlier. What needs to be done, by when, to complete this goal by your deadline? Build in some buffer days for the unknown.

If you aren't sure how you can actually achieve that goal or what activities will get you there, let's set up a strategy call to get your plan on paper.

Building in accountability and rewards: Most of us need accountability to stay motivated. I am personally in a mastermind group that meets once a month. The accountability of knowing that I will be asked about my progress has been a huge motivator for me to complete my tasks before our next call. I doubled my speaking events for the upcoming year, due to that accountability and peer support.

In the Plan Your Year Group Intensive, we are setting that planning time ahead so you will be accountable to do the strategizing and planning now so you are set for the year. Those mini goals and action steps will already be determined. All you have to do is grab your list when you are ready to take some intentional action.

Another thing to increase your success is to build in small rewards along your path. What prizes or rewards can you pre-plan when you meet your mini goals? One per quarter? One per week?
You don't have to wait until the finish line to celebrate, you can do it all along the path.

As a side note- it is ok to pay for accountability and a peer group to mastermind with. If a workshop will help you commit to the planning time- sign up. If you need the peer feedback, encouragement, and their support to stay on track? Pay for it. Paid programs and groups are usually more consistent and ongoing and have a less chance of fizzling out than a free meetup of peers that may or may not be committed. When we pay, commitment is easier.

A recap of how to achieve your 2020 goals:
Set a realistic, measurable, and strategic goal. Just one, something I could tell if you completed or not.
Break down the goal into foundational projects, and mini goals to help with quick wins and a higher chance of success.
Map those activities, projects, and mini goal milestones throughout your year, to ultimately end up at your goal finish line.
Find accountability to complete and stay focused- that could be the Impact group, a business coach, your team, or adding rewards along the way.
I do have a special offer for you that can help you with your goal setting for 2020. The Plan Your Year online or in-person group intensive is being held in January. If you want help determining what your strategic goal should be, or the dedicated time to planning content, promotions, and activity out on your calendar,

Register with the code: Podcast2020 to save almost $50 off the sign up price. You can have all of the workbook downloads, peer input, planning time and my coaching help for only $79. This code expires Jan 3 at midnight so don't miss out.

Here is a cheers to big dreams in 2020 and the mini goals to get us there. Now go get back to work.