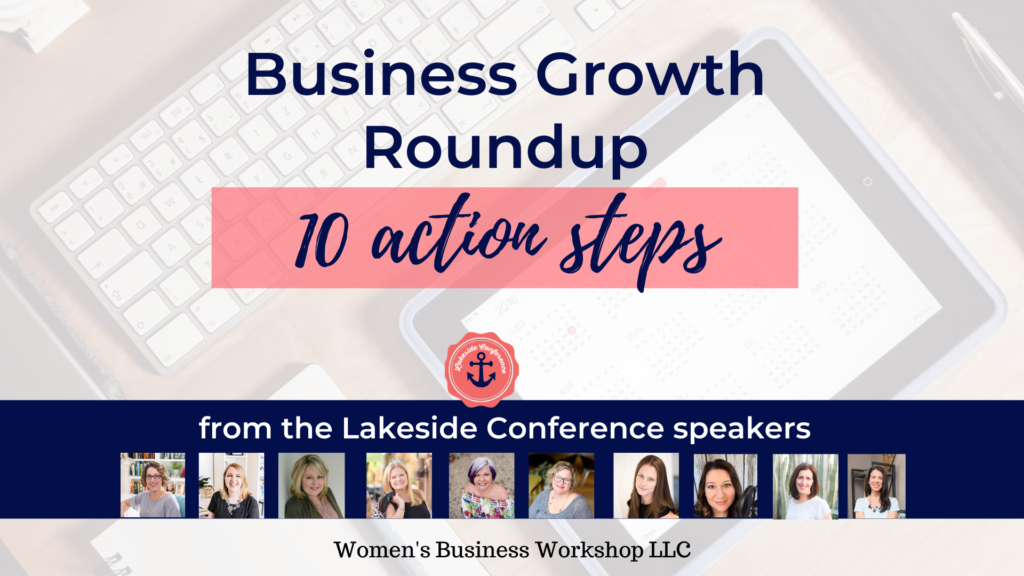 Sometimes we need to take action. Just taking a step can give you momentum and get you unstuck, moving forward, or on a path toward a finish line.
I interviewed all of the 2020 Lakeside Conference speakers on the Women's Business Workshop Podcast regarding their area of business expertise. After some great conversations, I asked what one action step the listeners could take to move forward in that particular area of their business. This is the roundup of their responses.
Caution: Every step will not be relevant to your business.
How do you know which topic you should focus on first? Ask yourself the questions below to help guide which area your business might need help the most.
Where is your business currently struggling?
What place in your business needs optimizing or new systems?
How are new clients finding you and how can this be improved?
What step will get you closer to your 2020 goal?
My tip for you- pick ONE step to take at a time. Listen to their episode, get the background information and then move forward one step at a time.
Missed the Lakeside Conference? No problem! Grab the replay for only $27.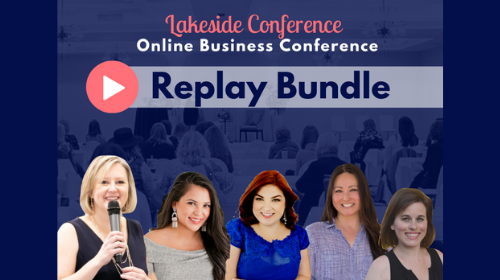 ---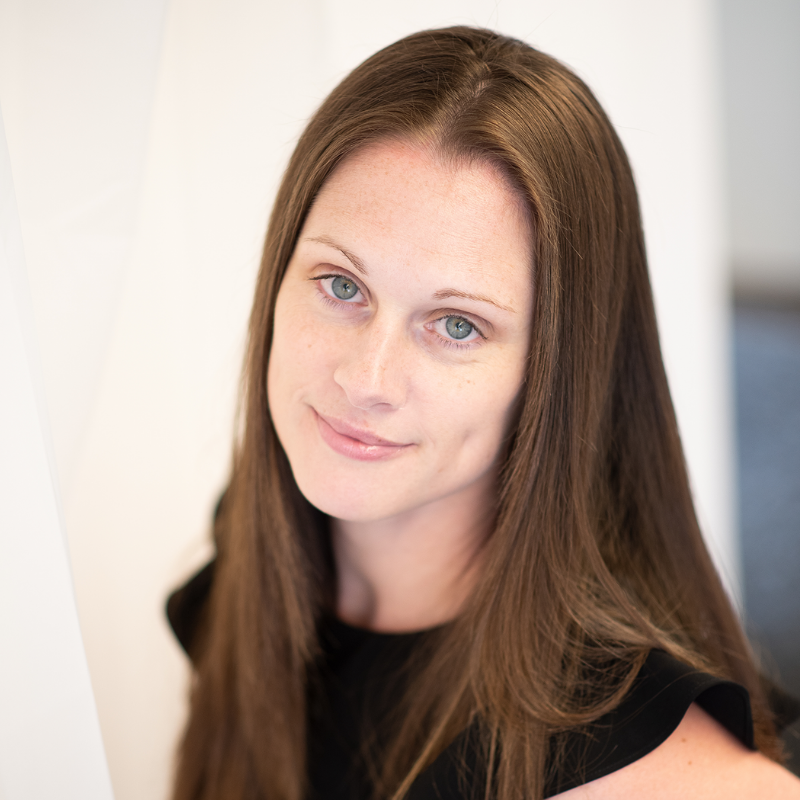 LinkedIn Strategy [Chrissie Wywrot]: Make sure your profile is current, professional, with a neutral background, and that you are looking at the camera.
---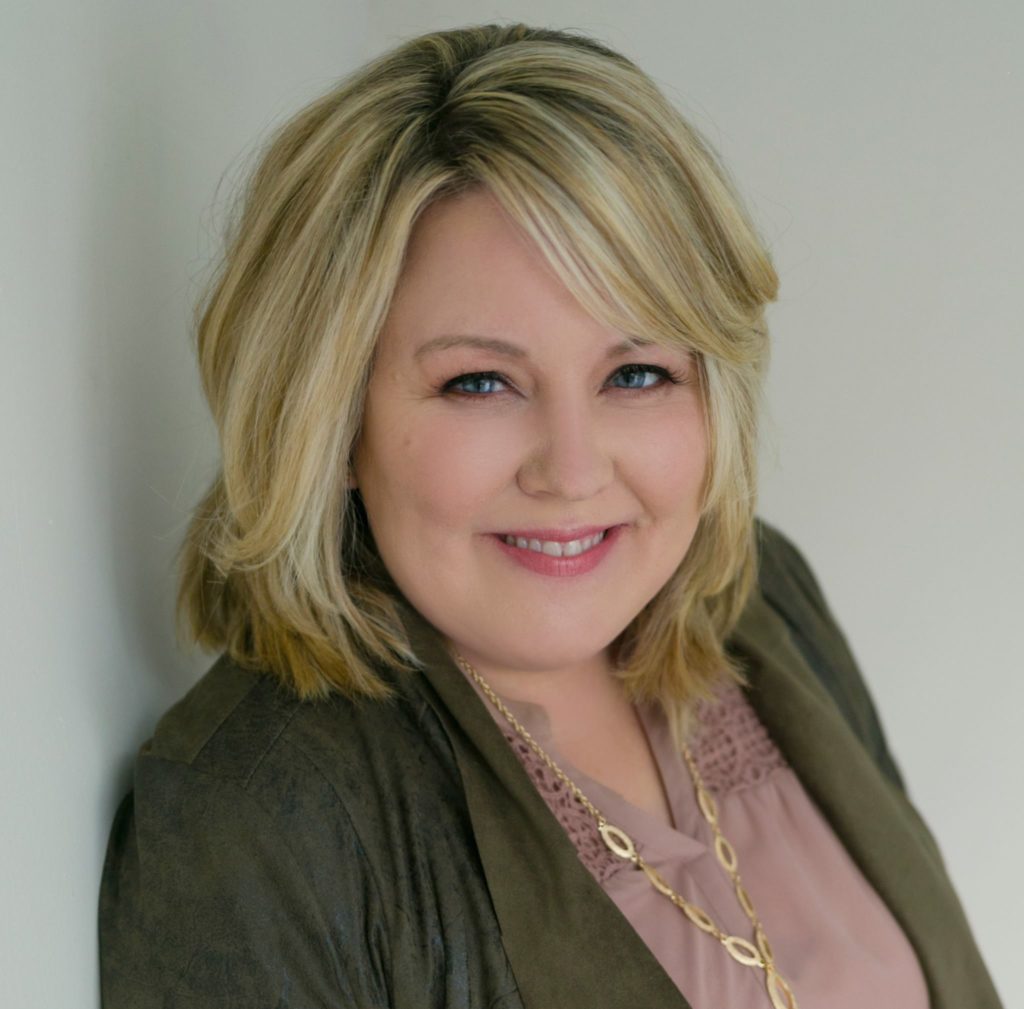 Relationship Sales [Nikki Rausch]:Invite people to do business with you.
---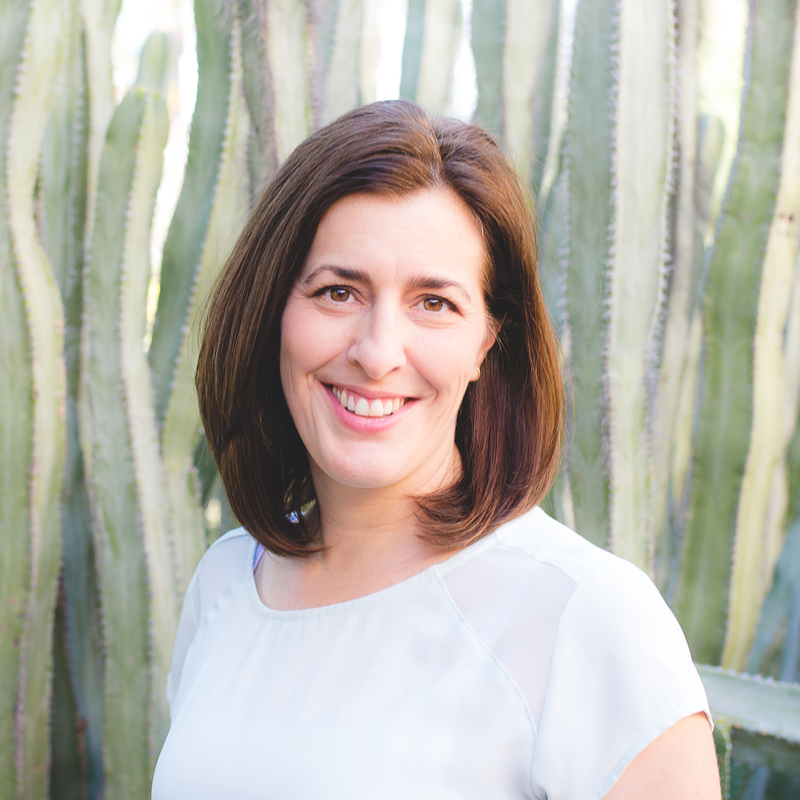 Content that Converts [Abby Herman]: Strategically survey your audience. Find out what they want. Choose a handful of ideal clients to survey and ask them a few quick and easy questions to answer.
---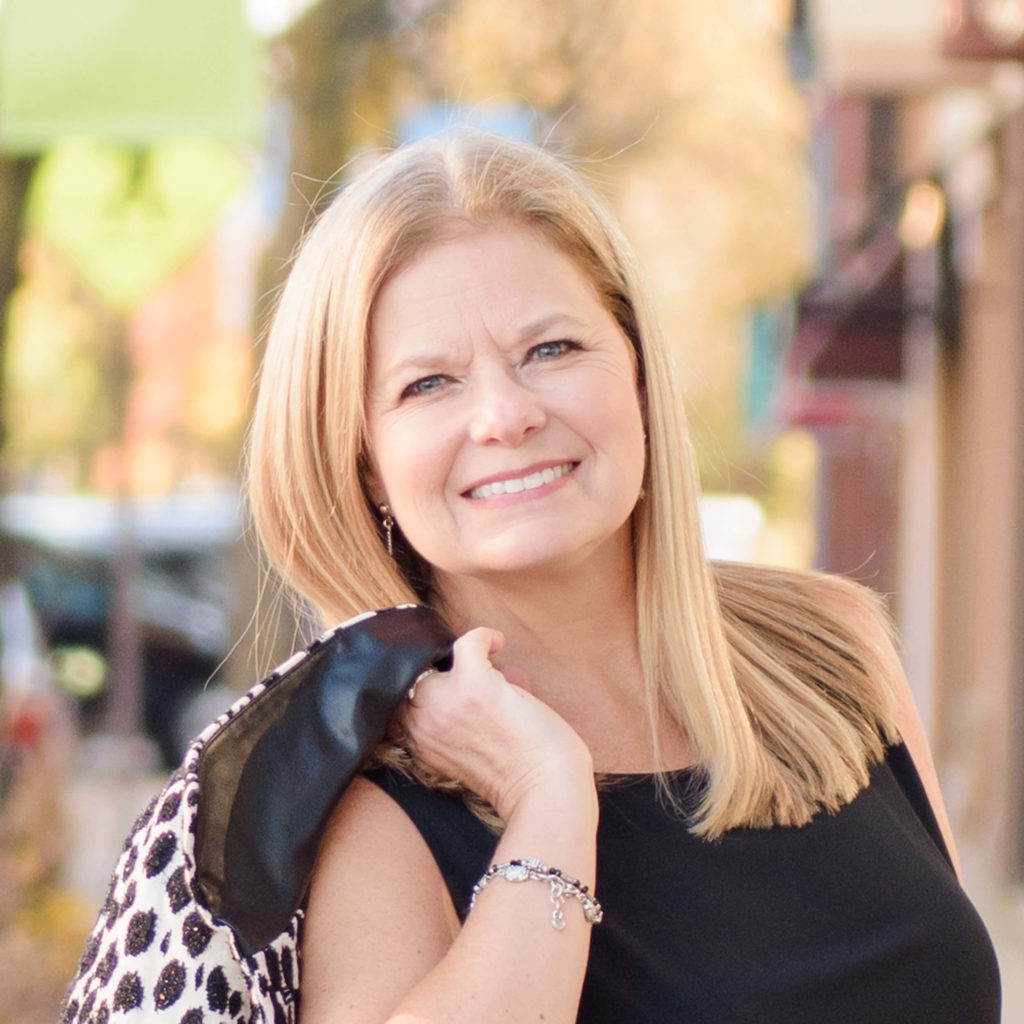 Standing Out in Your Market [Sue Monhait]: Be Yourself and show yourself to the world. Adjust your About Me page (why you started your business, why you have the passion you do), and show more of your personal side on social media.
---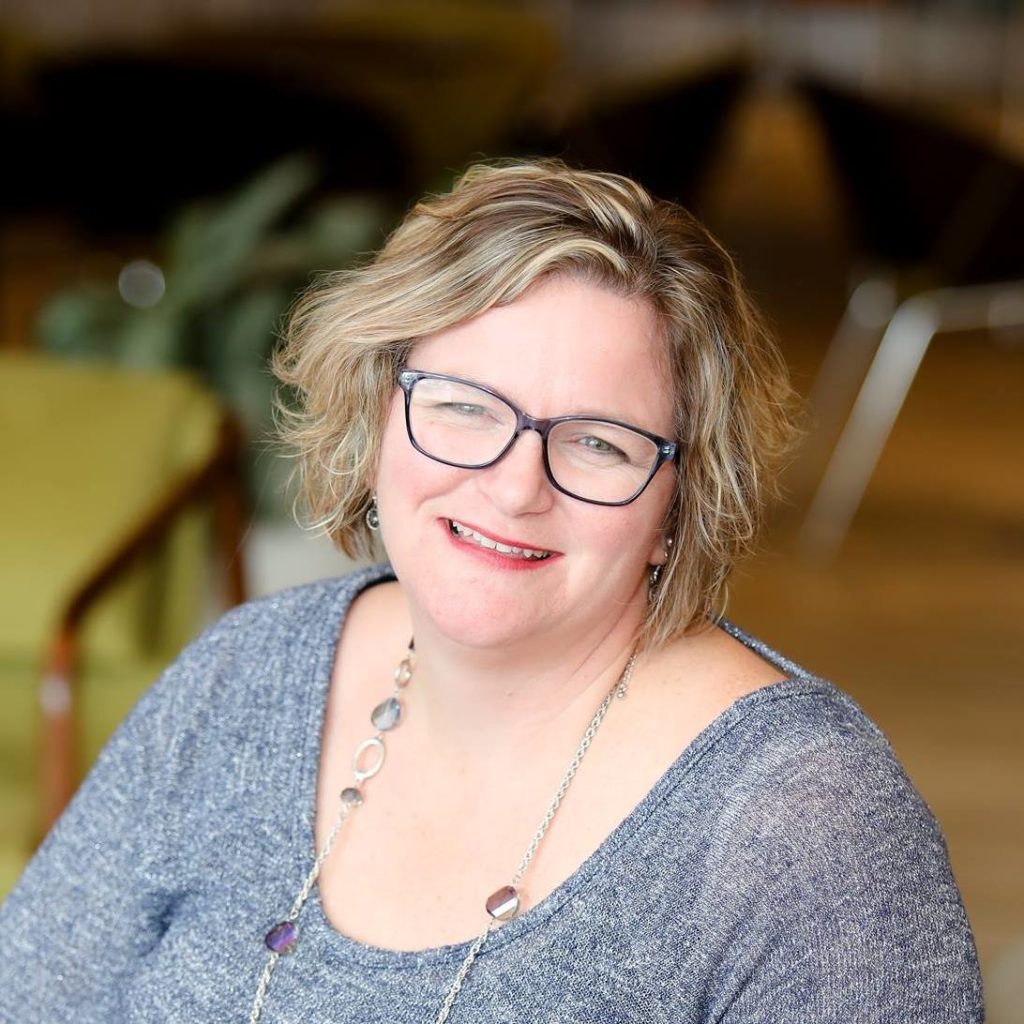 Mindset Shift [Jenni Schubring]: Write down 1-3 specific challenges you are currently having; whether business or personal.
---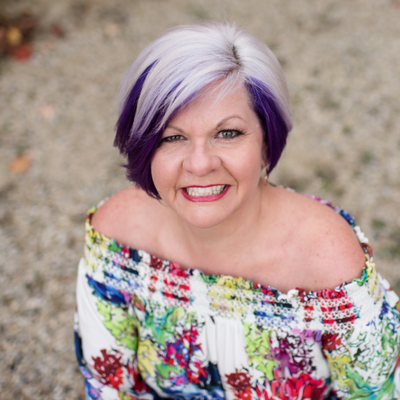 Social Media Strategy [Bobbi Baehne]: Go all in and master just ONE new social media strategy like a Facebook Live Show, a YouTube vlogger or become a Stories GURU in 2020.
---
Attracting Clients Through Public Speaking [Carrie Sharpe]: One action step you can take is to research speaking formats to determine which one is best for you.
---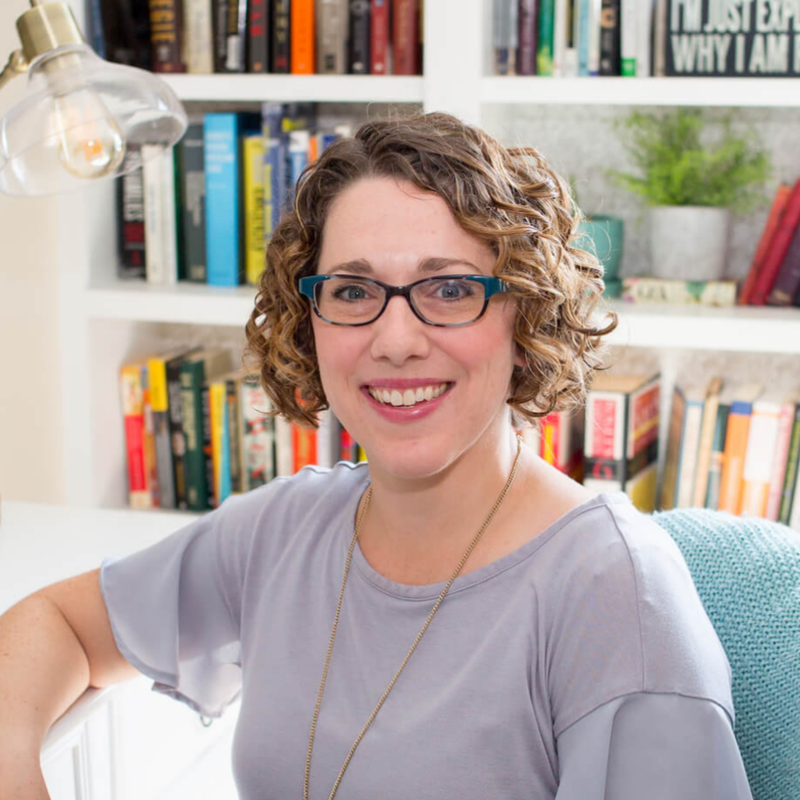 Podcasting Strategy [Esther Littlefield]: Identify the goal and purpose of your podcast, whether it is new, or has been running for a year or two.
---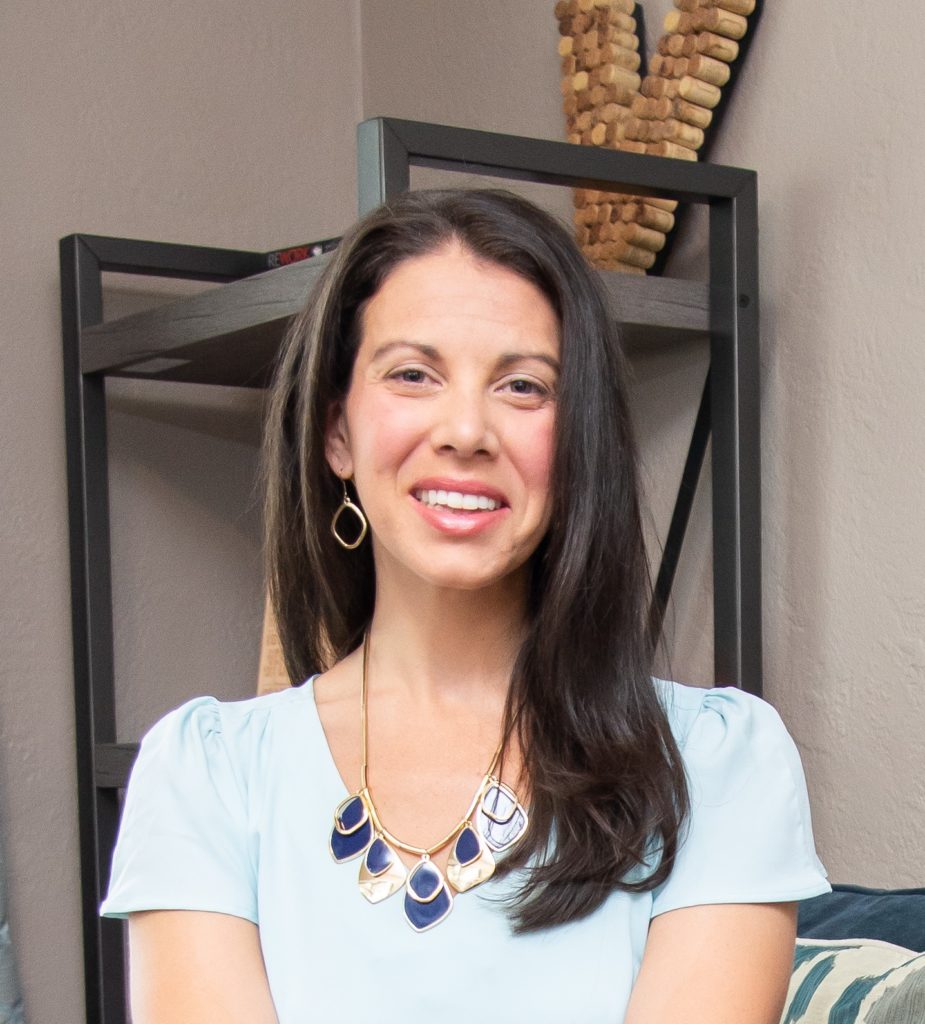 Hiring Help [Jamie VanCuyk]: Start planning what the next role is that you can hire. Keep a notebook by your desk and start writing down tasks to delegate: things that stress you out or that you don't like, or tasks that you tend to avoid.
---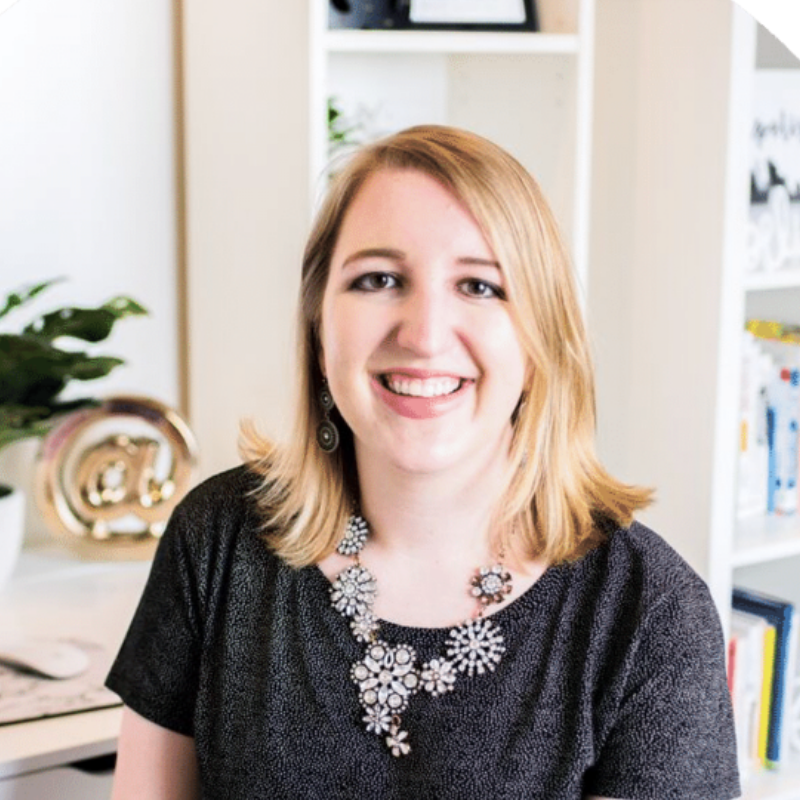 Attracting Clients Through Local Events [Jenna Redfield]: Search local keywords and hashtags on LinkedIn or Instagram to find local people and events. Take the next step and meet in person.
Is it time to grow and optimize your business? Don't stay buried in client work and working the shop. The time you take out of the office to work on your business can save you time and money in the long run.
Attending a conference can maximize your time away, because you can put your new skills and strategy in place immediately. No unfinished courses or networking events put off. Use the accountability of 2 days among other driven business women to move forward faster.