Join Small Business Consultant, Robin Walker in episode 81 for ideas on how to build a better business card, and what you can do to better connect at in-person events so you have better follow up and conversion with new followers, referrals, and connections.
Robin shares about business card do's and don'ts, along with some business card etiquette for networking events and conferences.
Mentioned in this episode:
Share your business cards on our episode 81 facebook post on the Women's Business Workshop facebook page.
Ways to connect with Robin and get support:
Book Robin to speak to your group or audience on productivity, goal setting, or how to attract more clients: https://www.womensbusinessworkshop.com/media
Get notified about new episodes, and grab episode downloads by joining the Podcast Club email list!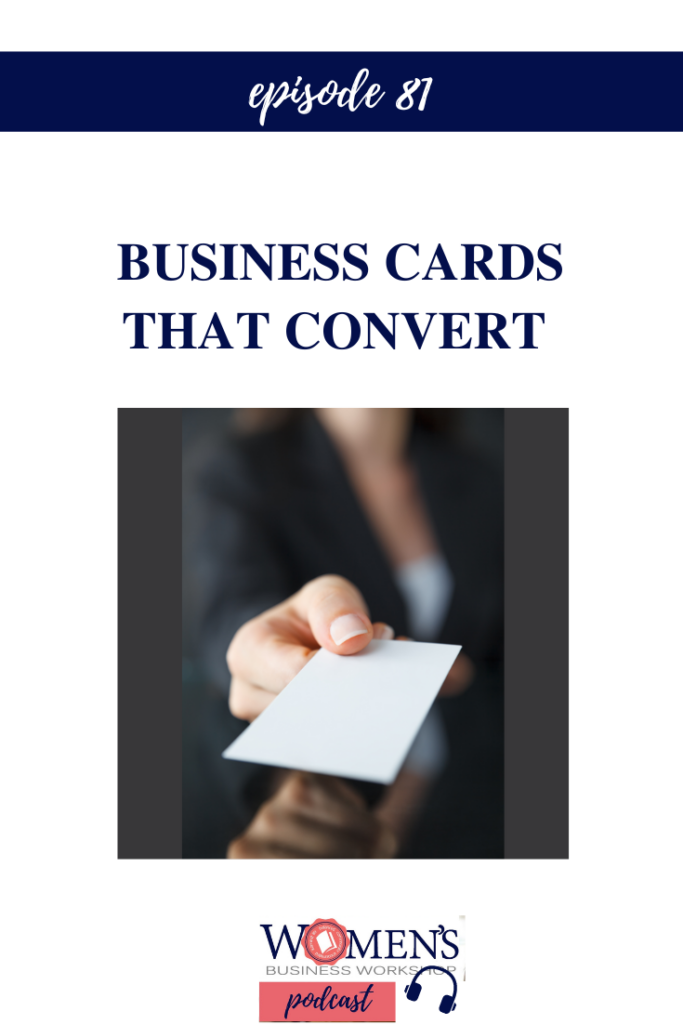 ---
Podcast: Play in new window | Download
Subscribe: Google Podcasts | RSS