Strategic content can improve your SEO and help your business get found easier when your dream client are searching on Google. Claire Lauer, of CL Content Marketing will talk about keywords, word count, page importance, and what you may be doing wrong when trying to get found.
Q. What is your definition of SEO as it applies to female business owners?
A. How your online presence shows up in search engines, and not just your website, but your whole online presence.
Q: What if you don't control your website, or aren't techy on the backend?
A. You can still claim your Google My Business page and post there, you can ask customers for reviews, and create content for YouTube (which Google loves).
Q. What about pages you no longer need or are relevant? Is it better to delete them or keep them?
A. If there is a way to revamp them to make them more relevant, try to keep them. If there are links out in cyberspace you can't edit (shared via Pinterest, etc), update the page to acknowledge what they would have been expecting, and redirect them to more updated content.
>> Listen in to hear more google goodness – what to include in your content to better your chances to be found on google, keywords, how many words should be on your page, and more of your SEO questions.
Your Action Step: Document your 7 – 10 focused keywords for your business content.
Connect with Claire Lauer
Website: Content Marketing Strategy and Implementation Services (clcontentmarketing.com)
LinkedIn: Claire (Westlie) Lauer | LinkedIn
Mentioned in this episode:
Missed the Lakeside Conference? No problem! Grab the replay for only $27.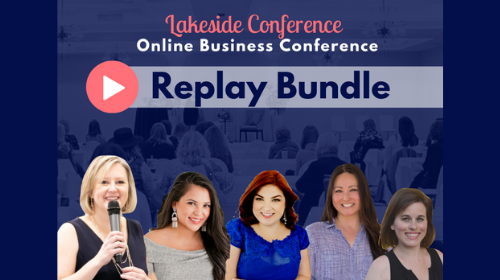 ---
Ways to connect and get support:
IMPACT Business Circle (+Mastermind): Forming groups now for next quarter! https://www.womensbusinessworkshop.com/impact/
Set up a strategy session with Robin: https://www.womensbusinessworkshop.com/coaching/
Book Robin to speak to your group or audience: https://www.womensbusinessworkshop.com/media
---
If you loved this episode and are feeling generous, would you mind leaving a review on iTunes or sharing with a business friend? (Select "Ratings and Reviews" and "Write a Review".) Thank you!
Podcast: Play in new window | Download
Subscribe: Google Podcasts | RSS