You can't do business the way you did it last year. 2021 is going to require some new approaches in your business. Listen in to hear about 3 things your business may need in the upcoming year.
Robin Walker, business coach for entrepreneurs, shares about the number one thing that should be front and center in your marketing this year. It will help you stand out and connect when used in your copy, funnels, networking activity, and your offers.
---
Ways to connect and get support:
IMPACT Business Circle (+Mastermind): Forming groups now for next quarter! https://www.womensbusinessworkshop.com/impact/
Set up a strategy session with Robin: https://www.womensbusinessworkshop.com/businesscoaching/
Book Robin to speak to your group or audience: https://www.womensbusinessworkshop.com/media
---
If you loved this episode and are feeling generous, would you mind leaving a review on iTunes or sharing with a business friend? (Select "Ratings and Reviews" and "Write a Review".) Thank you!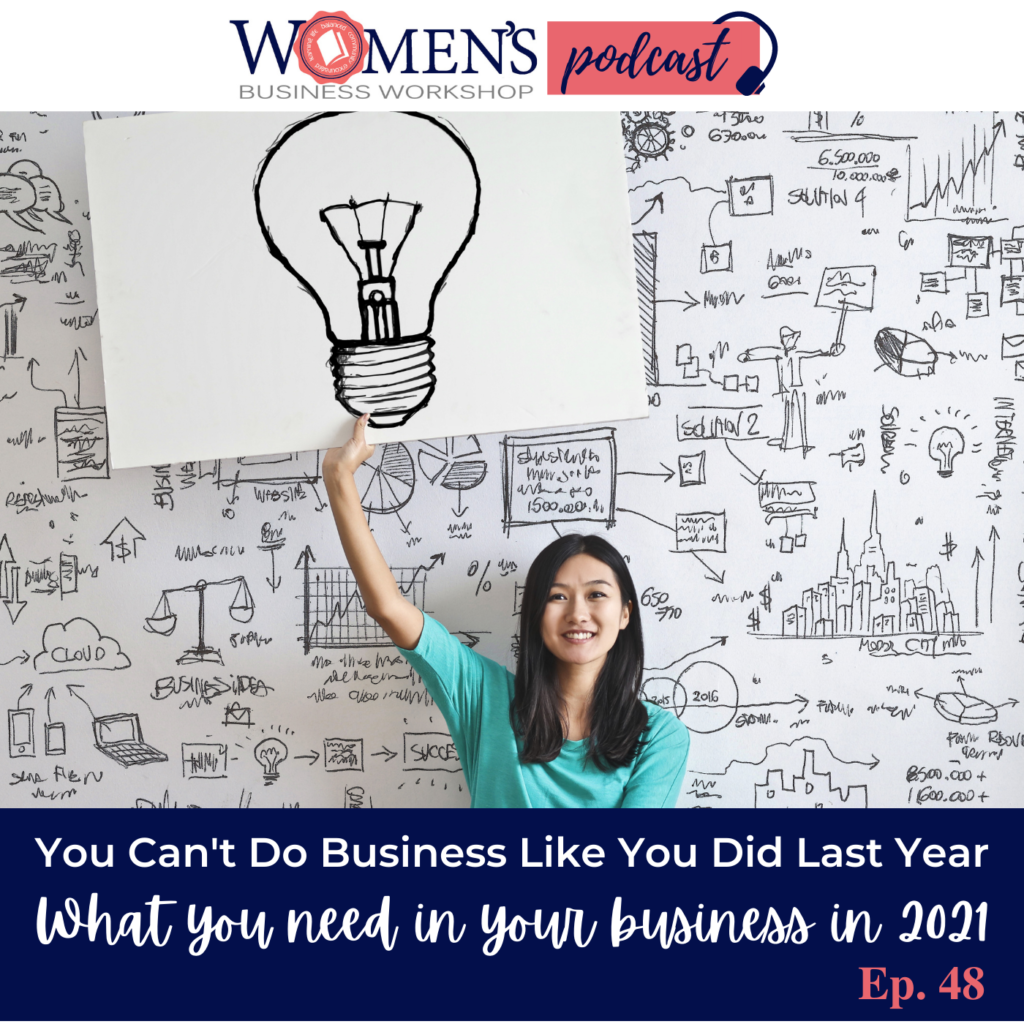 Podcast: Play in new window | Download
Subscribe: Google Podcasts | RSS