Our annual in-person event, the Lakeside Conference will be moving online for 2021. What does an online business conference look like?
Robin Walker, business coach and event host walks through what makes this event different from other online events, and how the event can benefit your business.
The Event is LIVE Online
Many online events are prerecorded and not experienced in real time. This conference is held over 2 days, and all networking, training, and implementation is done during the event- together. Just like at a traditional business conference.
This way, you make real connections, actually watch the trainings, and give yourself the dedicated time and space to work through the content.
The Content is Intentional and Aligned
This is not just a random hodge-podge of business topics. The goal for this year's conference is to help you create a new offer or product, or optimize one you are already selling. We will workshop through each step with experts (Offer fundamentals, pricing, sales pages, lead magnets, marketing, and paid ads). By the end you can have your offer documented with an action plan for (re)launching and moving forward.
We have searched high and low for speakers that are truly experts in the topics that they are teaching on. We chose the topics first, that made sense for the goal of the content, and then chose our experts. You will be blown away by these women and their knowledge.
Your Business Can Get Visibility
We can all use some fresh visibility for our businesses now that the online space is even more crowded than before. Not only does this platform allow you to create an attendee profile with your contact details for connecting after the event, you can host a virtual exhibitor booth to show off your business, and get included in the event provider directory.
Missed the Lakeside Conference? No problem! Grab the replay for only $27.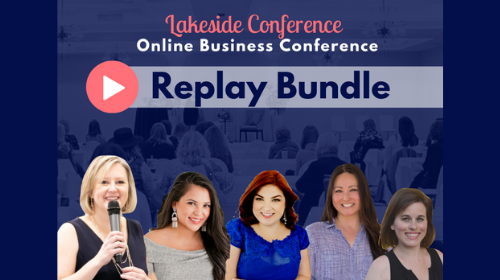 Mentioned in this episode:
---
Other ways to connect:
Women's Business Workshop facebook group: https://www.facebook.com/groups/WomensBusinessWorkshop
Book Robin to speak to your group or audience: https://www.womensbusinessworkshop.com/media
IMPACT Business Circle (+Mastermind): Forming groups now for next quarter! https://www.womensbusinessworkshop.com/impact/
Set up a strategy session with Robin: https://www.womensbusinessworkshop.com/coaching/
---
If you loved this episode and are feeling generous, would you mind leaving a review on iTunes or sharing with a business friend? (Select "Ratings and Reviews" and "Write a Review".) Thank you!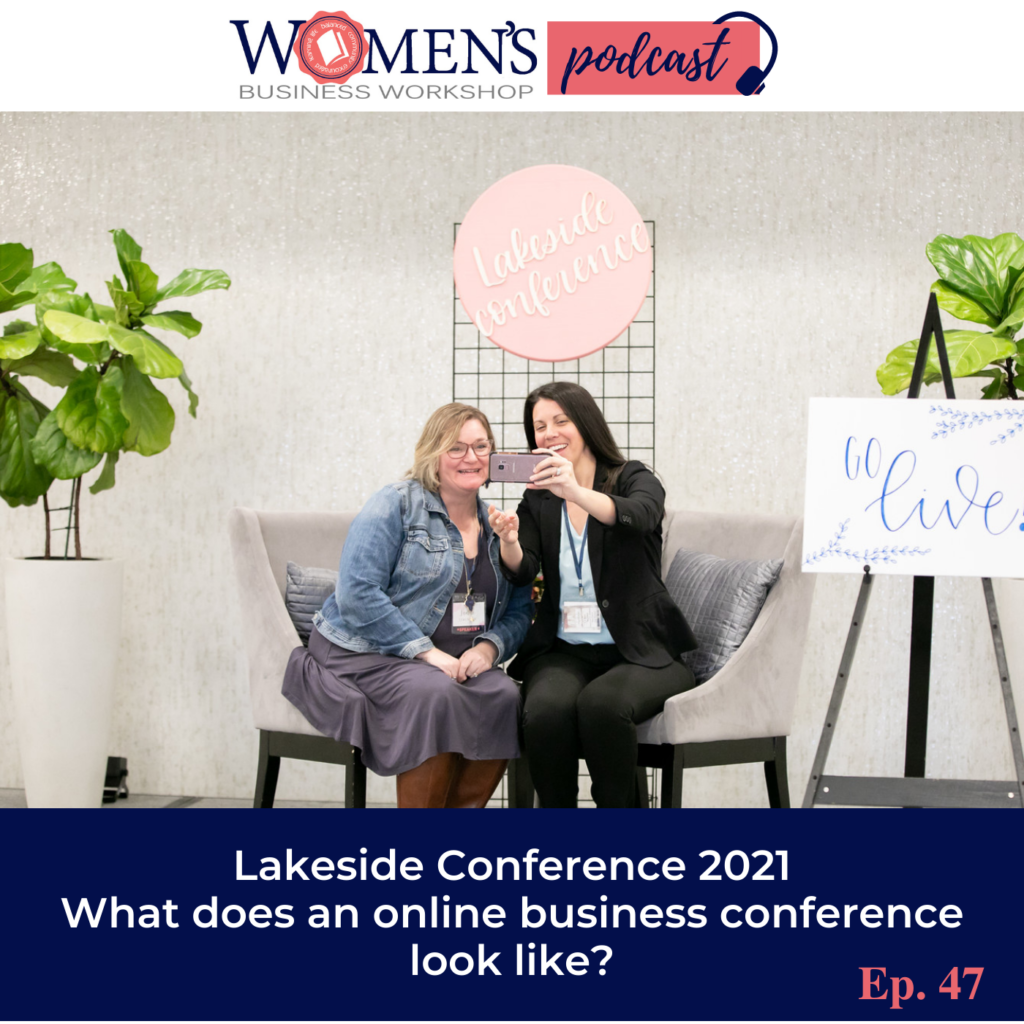 Podcast: Play in new window | Download
Subscribe: Google Podcasts | RSS