Let's take a look at the delusion, cynicism, and avoidance that some of you are hanging on to from 2020. In this episode, business coach Robin Walker discusses what may be holding you back for success in 2021. It's ok. We are all doing this in some area of our lives.
But friends, let's not carry this into the new year. Actually, let's end this today.
Delusion #1: Once 2020 is over everything will be back to the way it was
I am going to start with my favorite delusion that some people are basing their business on. Folks…nothing is happening the morning of January 1 except maybe some hangovers. January 1 is a day just like any other day. Someone long ago decided it had goal setting significance, but you can decide to take a fresh start any day of the year.
You will have the same roadblock today that you do on January first. It is time to deal with it.

-Robin Walker
#2: It isn't worth planning after what happened in 2020: I'll figure it out as I go
Yes that stunk. Yes, your plans had to change drastically- but for most of you, your end goal didn't need to change… just the path to get there. (Listen to episode 45 about how far in advance to plan and how your path can adapt without the end goal changing.)
Having no plan is not the solution. Winging day to day, or month to month won't get you back on track or get you to the big dream you have tucked away. For me it is a new Mustang convertible. I had one in my late twenties that I had to eventually get rid of when the baby seat didn't quite fit in the tiny backseat. Achieving this isn't going to change the world, but it is a goal that keeps me on track and motivated.
I will not let 2020 change the destination. It is still my goal. My path to get there has changed, but you bet that picture is still on my kitchen cabinet reminding me everyday. It will take a plan to get me there.
#3: I'll wait until things are back the way they were to make a plan
You are going to be waiting a long time if you are waiting for the market to be the same as it was pre-Covid. Meanwhile, your competitors are finding a way to make it work and booking your clients. Things might not ever look exactly the same in your business. Some people have a lot more business based on their industry- like counselors/therapists and sellers of hand sanitizer. Some business owners have been creative and found new ways to serve, and others won't be able to ever do business the way they did before- at least not for a while. Regardless it won't be exactly the same.
But if you are sitting around saying that what I was doing isn't working, so I will sit here and be mad about it and not doing anything, you are heading toward failure.
No one is coming in to save you.
Your anger and frustration is warranted and understandable. But at some point you have to get past it and move forward. Easier said than done I know. There is no shame in getting help. If you need to brainstorm how you can pivot or find what will work for your business- you know where to find me.
Do you have a plan for 2021? What may be holding you back?
Mentioned in this episode:

Join us for a one day intensive to get your 2021 goal set, strategic plan in place, and the accountability to get it implemented. PLAN YOUR YEAR Group Intensive for business owners (womensbusinessworkshop.com)
Early Bird ends December 31th.
Need more than one day? Find continued accountability when you join the Impact Business Circle and get the workshop for free! IMPACT Mastermind for female entrepreneurs (womensbusinessworkshop.com)

---
Hop on the email list to get notified of Early Bird ticket bonuses! http://eepurl.com/cot291
---
Other ways to connect:
Women's Business Workshop facebook group: https://www.facebook.com/groups/WomensBusinessWorkshop
Book Robin to speak to your group or audience: https://www.womensbusinessworkshop.com/media
IMPACT Business Circle (+Mastermind): Forming groups now for next quarter! https://www.womensbusinessworkshop.com/impact/
Set up a strategy session with Robin: https://www.womensbusinessworkshop.com/coaching/
---
If you loved this episode and are feeling generous, would you mind leaving a review on iTunes or sharing with a business friend? (Select "Ratings and Reviews" and "Write a Review".) Thank you!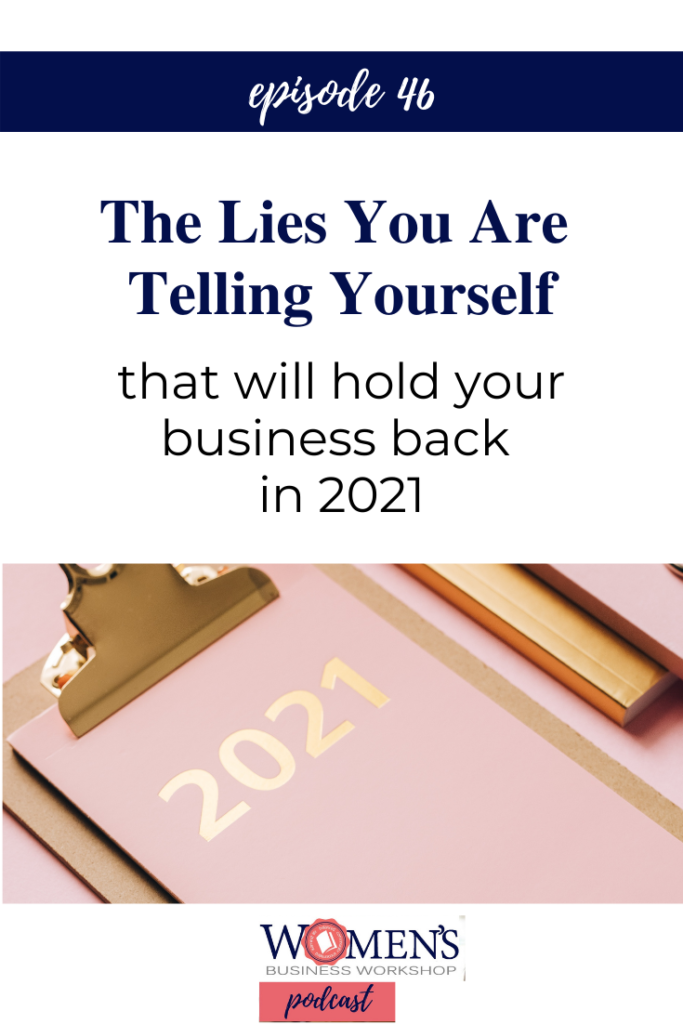 Podcast: Play in new window | Download
Subscribe: Google Podcasts | RSS