In this episode, business coach Robin Walker discusses what buyers are looking for this holiday season and how you, a small business owner, can create an offer to meet those needs, and build your following or revenue at the same time.
You don't need to sell Santa coffee mugs to have a holiday offer. It can be a free content series, an online challenge, a paid group program that starts in the new year, custom products, or anything your unique audience needs right now.
Mentioned in this episode:
Create an easy and professional landing or sales page with Leadpages: https://bit.ly/wbwleadpages
Holiday Offer Free Download: 30+ ideas for your next holiday free or paid offer. https://bit.ly/holidayofferdownload
Constant Contact Holiday Pulse Report
Here are some highlights of episode 43. Listen in for the meat and bones of the suggestions and how to address them in your offer.
Know your audience: what are they looking for? Are they looking for deals for themselves, as well as shopping for others? Do they value quality and uniqueness over price? Make sure you are familiar with their holiday buying habits before you dive into creating something you think they want.
Get your offer in front of your customers asap: Buyers need to see your offer multiple times before they will take action. The online space is crowded and distraction. Give an incentive to taking early action, and get that offer in their feed.
Make the sale easy: People are busy. Limit the amount of clicks and work that someone has to do to purchase your offer. Be clear about what your product looks like when it arrives, how long it will take to ship, when do they need to buy to get it in time for Christmas?
Compete for value, not price: Add a bonus with a deadline, create a custom product you can't find on Amazon, bundle offers together, create trial size or small joys packages.
Be different. Stand out. Give them a gift they can brag about.

– Robin Walker
According to the Constant Contact 2020 Consumer Pulse Report, buyers are looking for three things this holiday:
They want to shop with small businesses.
They want competitive prices and small, fun gifts.
They want fast and easy shipping.
Listen in for more details on these and how you can meet those needs, even if you are a business of one. (Web users: Scroll to the bottom of the page to listen.)
This is a topic we can work through one on one to determine your best strategic offer this holiday. Podcast Club email list members get one 50% off coupon for a coaching session to be used by 12/30/2020. Grab yours here: https://bit.ly/wbwpodcast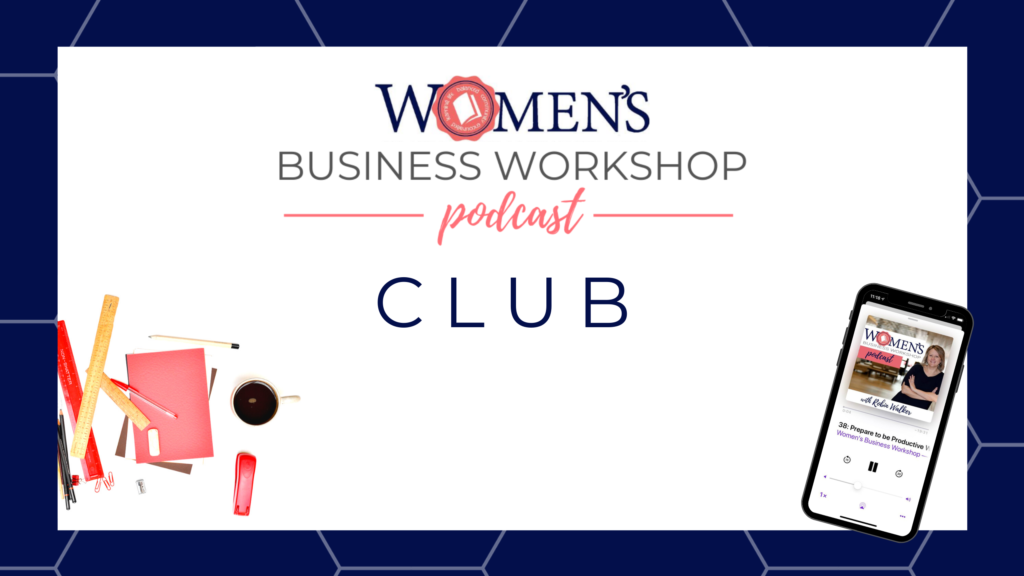 Other ways to connect:
IMPACT Business Circle (+Mastermind): Forming groups now for next quarter! https://www.womensbusinessworkshop.com/impact/
Set up a strategy session with Robin: https://www.womensbusinessworkshop.com/coaching/
Book Robin to speak to your group or audience: https://www.womensbusinessworkshop.com/media
---
If you loved this episode and are feeling generous, would you mind leaving a review on iTunes or sharing with a business friend? (Select "Ratings and Reviews" and "Write a Review".) Thank you!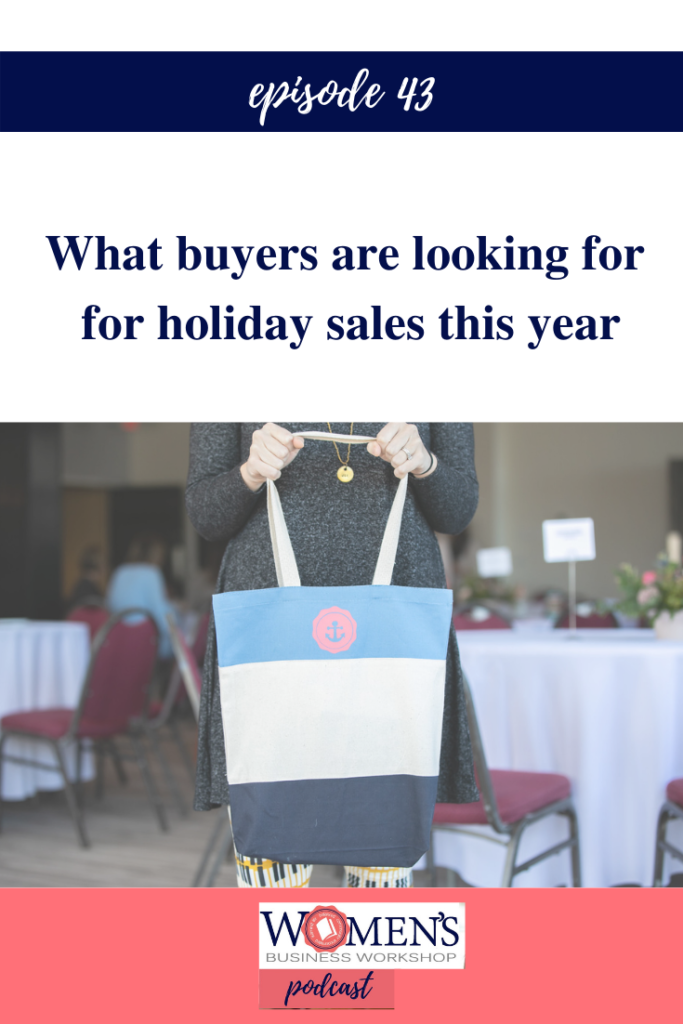 Podcast: Play in new window | Download
Subscribe: Google Podcasts | RSS