To celebrate the one year anniversary of the Women's Business Workshop Podcast, we are going behind the scenes of our annual two day conference.
The Lakeside Conference will be celebrating it's fourth year in March of 2020. Each year, the event takes on a little different personality as it brings on new speakers and new topics.
In this episode we discuss:
Why did I decide to host a large event for my business?
How did I know when it was the right time?
How does a promoter choose topics and speakers for an event like this?
What are some things that you don't expect to happen?
If you are contemplating hosting an event in the near future for your business, take a listen and see what you can learn from our experience.
Missed the Lakeside Conference? No problem! Grab the 2021 replay for only $27.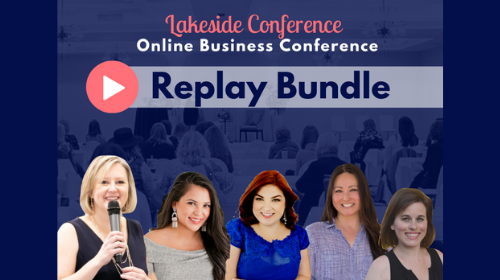 Each speaker at the 2020 conference has shared their expertise on an episode of the Women's Business Workshop Podcast over the last year. See all of the previous episodes here, or on your favorite podcast player, and get caught up.
Podcast: Play in new window | Download
Subscribe: Google Podcasts | RSS