The holidays are a great time to connect with your audience in a personal way. Everyone has all the feels this time of year, and we are no different.
If you truly want to serve your customers, you need to get to know them AND let them get to know you. Business is so much more rewarding on all sides when it is relationship based.
How to connect without feeling spammy
Lead with value and service this holiday. Instead of thinking,
'how can I get them to buy my stuff',
think,
'what can I offer them to make their holiday better?

'
Connection?
Humor?
Community?
Help or support?
Time savers?
A feeling of being appreciated?
Decide what you can OFFER your audience, instead of what you can get from them this weekend.
---
4
Posts to Schedule Today
Today: Schedule a post for Sunday or Monday (if this is appropriate for your audience) and wish them a Happy Holidays/ Merry Christmas.
Make a graphic that includes your logo or in some way stands out from the sea of generic greetings that will be circulating. (Think virtual Christmas card) How will people recognize it is you right away?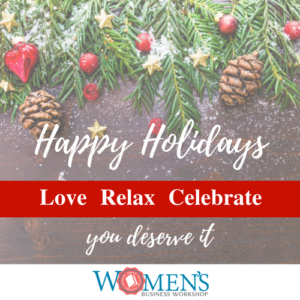 Share a picture or you that gives your audience an inside glimpse of you at the holidays.
Last minute shipments/orders – celebrating with your family – closing down the office for break – your decorated workspace, etc. Show that you are a real person. Connect with them on a personal level. Bonus points if your beautiful face is in the post.


---
3. Get to know your audience
🙋‍♀️
Invite your audience to give us a glimpse of their holiday prep or celebrations. This helps build community, helps people feel connected, and helps you get to know them more personally.
[Be careful with your wording- see this article regarding engagement baiting being frowned upon by fb.]
Some ideas:
Selfie Sunday on Christmas Eve
Family picture/Christmas card
---
4. Show Your Appreciation and Thank Your Clients
How often do you tell your customers how much you appreciate them? What do you love about your tribe? What can you tell them to show your gratitude for their support in your business?

This is a great post for the last week of the year. End your business year with appreciation and gratitude for those that help you be able to do this business that you love.
A video would be a beautiful tribute and a great way to personally thank your clients.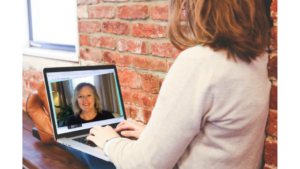 ---
Do This Today
Don't wait and tell yourself you will do these when you get free moments later this week. Free moments are not to be had this week. PRESCHEDULE these now so you can sit back and enjoy your weekend.
.
.
.
Then send me a Christmas selfie. 😉