Working from home with schoolagers is tough, but toddlers make it even more difficult! Toddlers love Mama's attention and aren't old enough to play on their own very long (if at all). Here are a few suggestions for finding some small moments to work while in this phase of life. The key is to plan ahead and at least try some new strategies, instead of winging it 90% of the time.
1. Designate Mommy Work Time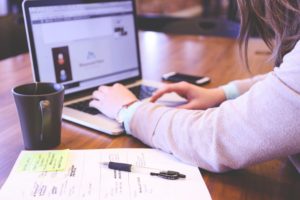 It is important to set a time during the day that you are going to work (even if it is just to try!).  I always worked during Dora. It may have only been a half an hour, but back then, it was a start! The kids would watch and I would be at a nearby table working. The more I did it, the more they knew that Mommy works during Dora. In hindsight, my advice would be to choose a longer show. 🙂
2. Little Mommy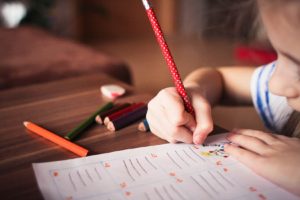 Try making a small work area near your workspace for your toddler. Put a play computer, phone, scrap paper or notebook, crayons, and any other office type things you can find around the house. Dollar Tree has little receipt pads and tablets that my kids loved. It may not hold interest everyday, but if you use it now and then, you may be able to 'work' side by side.
3. Mother's Helper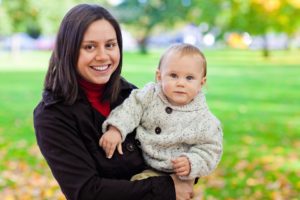 Sometimes it is worth paying someone to help you get some dedicated work time. We used to hire a middle school girl from church to come over and play with the kids while I worked in my office. The goal was for her to keep the kids safe, entertained, and away from my office. I did not expect full babysitting services as I would with a teenager, but you can also pay a little less because you are still home. Get Mother's Helper guidelines and printable in our  Summer Survival Guide.
4. Quiet Boxes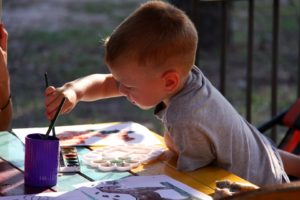 These are such a fun idea and there are TONS of ideas for them on Pinterest. It is simply a plastic box with like items inside that a toddler or child could play with quietly. I like the idea of keeping them put away and only bringing them out when you need a few moments to get something done. It keeps the boxes 'special'. The teacher in me loves the millions of different themes and concepts you could build them around. Follow our Pinterest board to get some ideas for quiet time activities.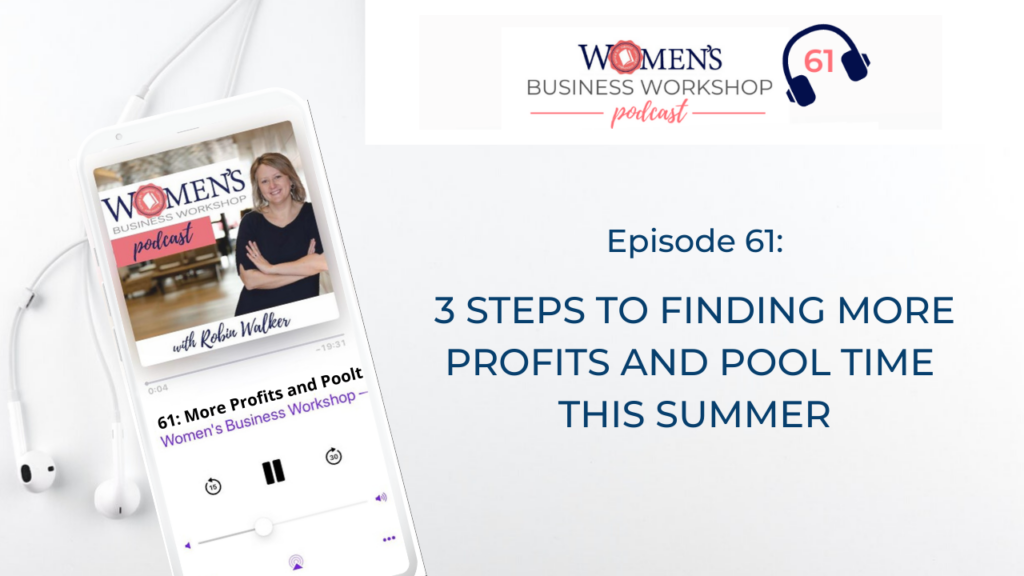 5. Toy Rotation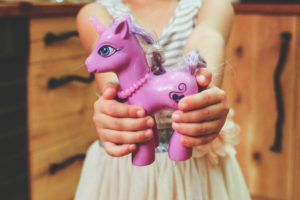 As the first grandchildren on both sides, my children had way too many toys! Some months we struggled to pay bills, but we had toys coming out of our ears. We stored about 2/3 of the toys in our walk-up attic. The kids forgot about them over time, and when I needed a quiet afternoon, I would bring out a box of toys they forgot they had. It was like Christmas!
6. Rest Time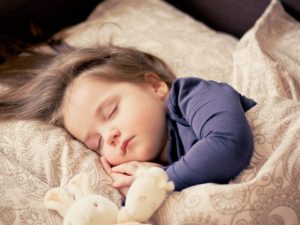 When my kids stopped sleeping at naptime, we instituted 'Rest Time'. The child still had to stay in bed, but could bring a box of books or some toys in bed to keep occupied. This break from the day, their sibling, or constant stimulation was good for them. They still needed the down time and I could tell when they missed it. I usually coordinated it with the baby's naptime. It did take some training to teach them to STAY in their room, but they get it eventually. This worked best for my firstborn. By the thirdborn, she got full use of her room and or a video, but still had to stay in her room.
7. Good sling or carrier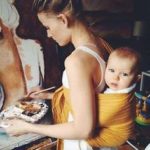 Many moms sing the praises of using a sling to get work done around the house. If baby is fussy or needs a little comfort, it can be the perfect solution. You still have your hands free! I have seen moms wear their babies during mastermind calls or trainings. If you know you will be distracted if you have baby with you, save the sling for another time.
8. Break your to-do list into small steps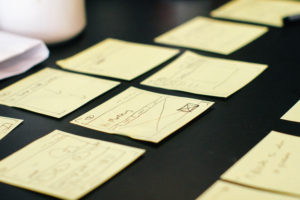 Babies and toddlers require a lot of attention! Be realistic about how much time you may or may not be able to devote to uninterrupted work time. You may find 5-10 minute increments that you can squeeze something in. During breakfast, jot down your work goal for the day. Then write down the small steps it would take to complete that goal. When you find you have 5 minutes, try to complete a step. Then you feel the accomplishment of crossing something off your list!
Example Goal: To post a picture of my newest product on facebook.
Steps to complete:
Set up picture display area.
Find product to feature.
Determine your 'call to action' for your post. Write post text.
Take picture.
Edit picture.
Post.
Breaking it down makes it more manageable to complete in small steps throughout the day. Click here to get your to-do list download.
9. Alternate work sessions with bonding time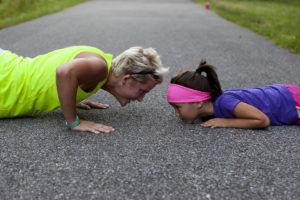 When you schedule your day, try to alternate work time with kid time. If they are doing a Quiet Box for 15 minutes while you work, then be sure to do a one on one activity with them immediately following. Giving them your full attention makes you and your child feel better. And after all, that is one of the reasons we try to work from home!
10. Let the music move you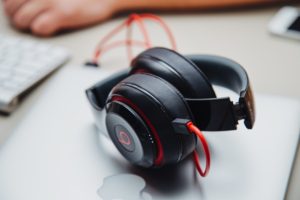 Music can be very powerful! Putting on fun, upbeat music can help the cleaning time go faster, living room dance parties get the wiggles out, and Christian music keeps my heart on track. My favorite music hack is with classical music. There is a lot of research about the benefits of classical music for children. I use it during quiet time, rest time, and bedtime to help keep them calm, and remind them that this is a 'slow down' time. Using it during my work time helps me stay focused as well. I couldn't find any research on Kidz Bop lowering heart rates.
Just remember that this is a season of life. Your children eventually gain an attention span, independence, and the ability to play on their own. In the meantime, get done what you can, and let go of the rest.
Want even more help and accountability to get your goals met?