Join Small Business Consultant, Robin Walker in episode 79, for four business suggestions as you plan your 2023 business goals and activities. These are based on trends she is seeing in solopreneur and small businesses specifically from the last year, as well as what is missing in marketing and business plans.
Mentioned in this episode:
The 7th Annual Lakeside Conference in Lake Geneva, WI- Early Bird Tickets on sale through February 1.

Ways to connect with Robin and get support:
Book Robin to speak to your group or audience on productivity, goal setting, or how to attract more clients: https://www.womensbusinessworkshop.com/media
Set up a strategy session with Robin here: https://www.womensbusinessworkshop.com/coaching/
Get notified about new episodes, and grab episode downloads by joining the Podcast Club email list!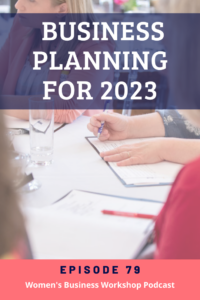 ---
Podcast: Play in new window | Download
Subscribe: Google Podcasts | RSS