All the tools and support you need to work from home this summer!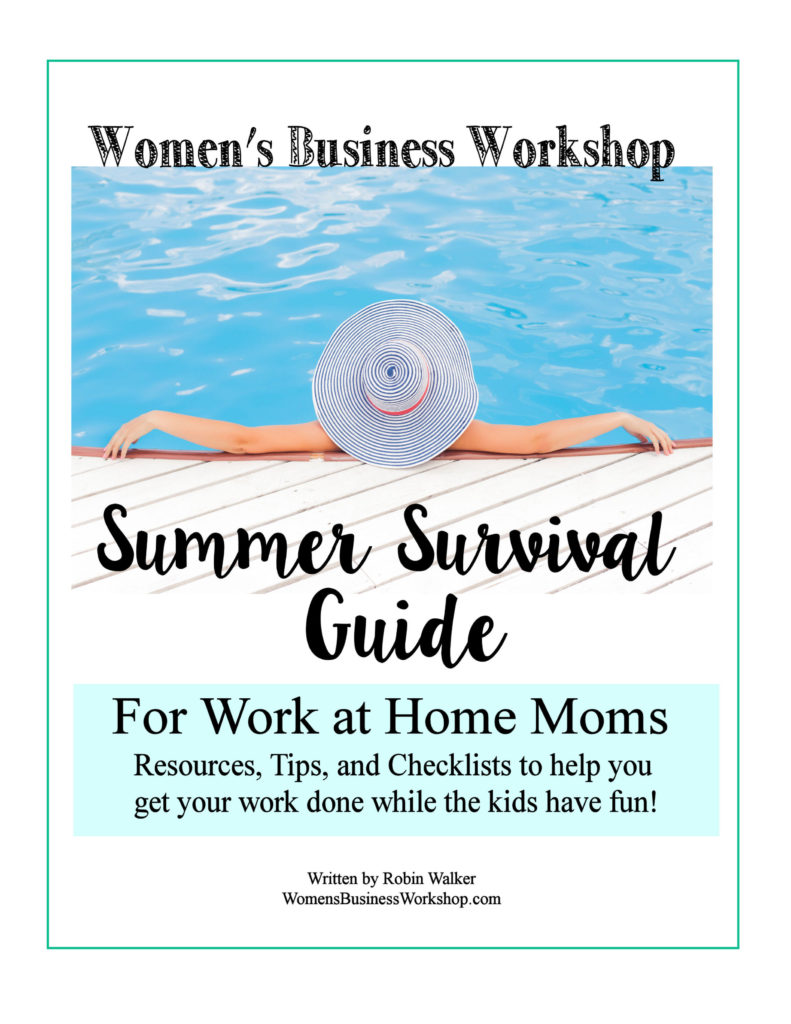 Hey moms! If you are going to be working from home this summer or just need a plan for your kids, I've got you covered. I've planned out tons of stuff to keep kids happy and occupied so you can get your work done and I also put together instructions for setting up office hours and A PLAN for the summer.
Check out all the info below and I hope to get to know you soon!
What you can find inside the workbook:
Ideas on what your kids can be doing while you work from home
Printable checklists to help keep kids organized and self reliant
Meal lists, reading challenge, to do lists, activity lists
Tutorial worksheets on how to set aside specific work time and place
Guides for planning out the main events and routines for the summer
A supportive and helpful online community of moms
Click the box below to purchase!

Do you need to work from home this summer, but still want your family to have a fun and relaxing summer? Then you need to plan ahead! We have done all of the research and laid out a plan for you. Simply follow along in the workbook, choose what works for your family, and then set your plan in motion.
We provide printables for your kids- snack and lunch options, daily to do list, reading scavenger hunt, summer activity lists. You will also receive ideas for Mother's Helpers and fun family outings.
But we didn't forget about you, Mama! We have worksheets for you to help lay out a summer schedule- when and where you will work, and what the kids will be doing while you work. We also provide support for you to empower your kids to help with everyday chores and food prep.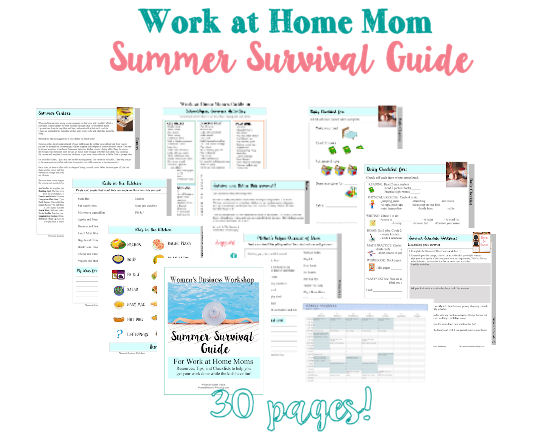 This workbook is a digital download. You will receive a link to download the book onto your computer to print at your leisure.
Do you need to be running a business to use this workbook? Definitely not! Any mom that is looking to balance routine, free time, and fun with their kids this summer can benefit from these resources. All moms work in one way or another, and summer is no exception.
Summer Cheat Sheets
What if someone actually planned out the kids activities each week for you? And you got an email on Sunday with themed kids activities, snack ideas, crockpot recipe, and work goal for the week? How about a shopping list too? Ok, ok…we do that too.
Sign up below for more information so you can get signed up before the next email goes out!